A comic book series expanding the story of Apex Legends is set to be published on 2nd June [via IGN].
The comic, published by Dark Horse Comics, will be titled 'Apex Legends: Overtime', and will run for four issues. United for one unanimous goal, the story will feature all 16 of the legends currently seen in Apex.
Here's the official synopsis from Dark Horse comics: " Apex Legends is a squad-based battle royale experience where players select from one of 16 Legends – each with their own unique abilities and playstyles – and the last team standing wins.
"In the comic series, the Legends find themselves pulled together to rescue the city from Mad Scientists, brutal assassins, and the sudden and sinister grip of The Syndicate, a corrupt cabal attempting to "fix" arena outcomes in their favour.
"Will the Legends hold up to their celebrity status and be the heroes Solace needs?"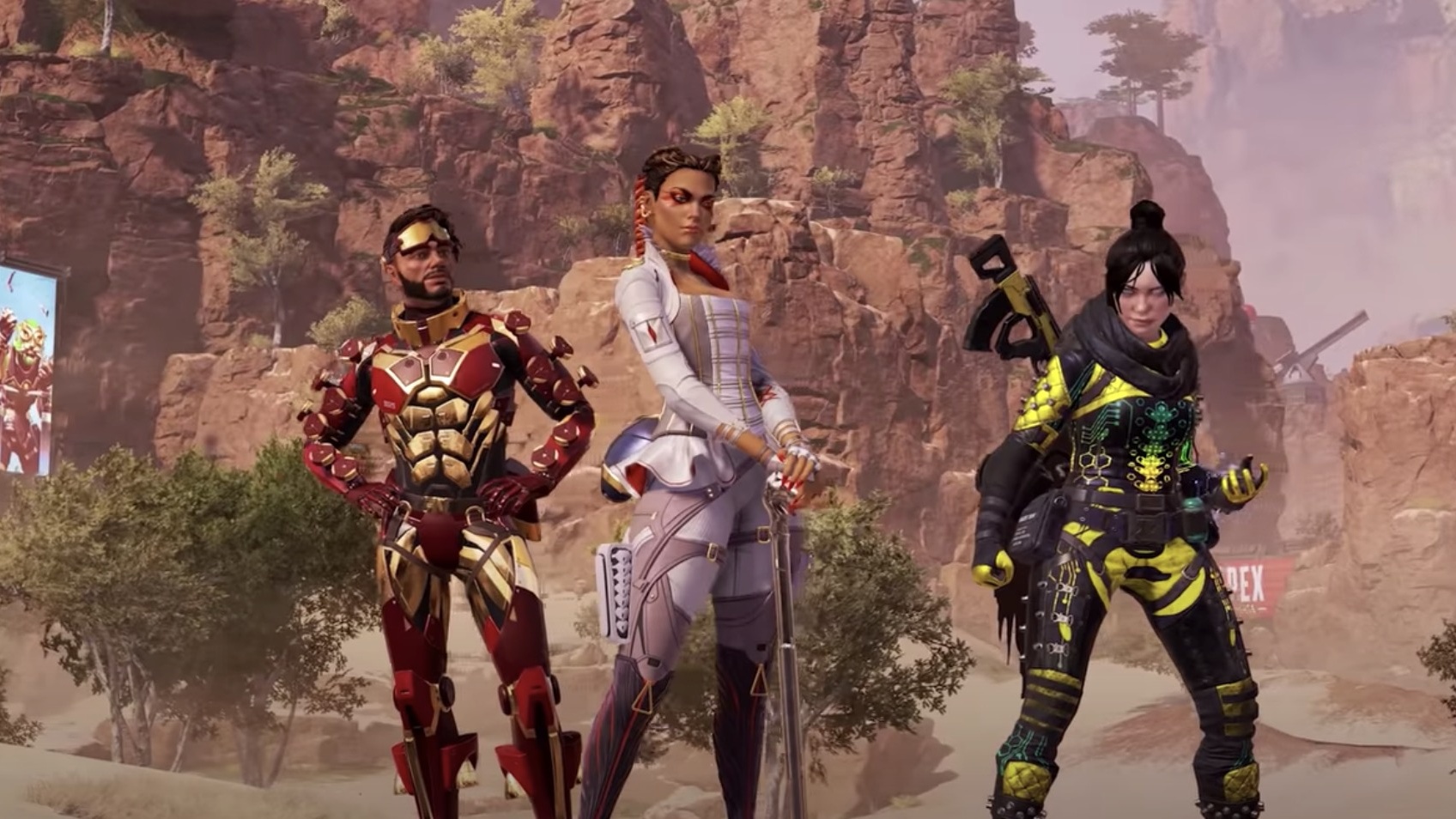 Legendary production team
The author of the comic is no stranger to the universe of Apex Legends, as Jesse Stern is listed as the author. Stern is a veteran at writing video game stories, with credits on both of the Titanfall games.
With Apex Legends set in the same universe as Titanfall, it's possible that we could see some hints to the fan-favourite mech franchise. This week, a known EA leaker claimed that we'll see Titanfall 3 next year in 2022.
The rest of the production team are no amateurs either. Apex Legends: Overtime will be drawn by Neil Edwards (Assassin's Creed), inked by Keith Champagne (Stranger Things), coloured by Antonio Fabela (Skyward) and lettered by Nate Piekos (The True Lives of the Fabulous Killjoys).
This isn't the first time that the story of Apex Legends is being explored in an alternative form of media. Earlier this year, the book 'Pathfinder's Quest' explored the world of Apex through the eyes of the Pathfinder Legend.
Will you be exploring the world of Apex Legends in this new comic book? Let us know across our social channels.
[Featured Image Credit: Respawn Entertainment]