It was smiles all-round for Team NAVI [Natus Vincere] as they were crowned champions in the second season of the Rainbow Six Siege UK Ireland Nationals.
Facing off against Team Cowana, NAVI brought home the victory by winning three matches to one. They secured a first-place prize pool of £7,500.
In an exclusive interview with FragHero, NAVI player, Jack 'Doki' Robertson, told us that he isn't surprised to see his team win the championship: "I've won it 2 times before, and my team 3 times before.
"It's no surprise to be crowned the best team in the UK again because, well, it's true!
Not ideal circumstances
It wasn't all plain-sailing throughout the tournament, though. The team ended up playing alongside their coach, Cyril 'Jahk' Renaud, who acted as a temporary stand-in. However, that didn't stop NAVI from adapting their playstyle.
"Since we were playing with a slightly strange lineup (with our coach and a benched player), we couldn't really practice as a team at all," said Doki.
"So instead, we took every game as it came and tried to work around our opponent on the fly!"
Even with minimal amounts of time to practice, Doki's faith in his teammates never faltered: "I never question my individual skill or my teammates."
That said, during intense games, it can be easy to let a negative mindset creep in. Moments of frustration aren't beyond the minds of even the most professional players, and it's something that Doki says Team NAVI are constantly working on: "The only problem that can sneak up from time to time is a poor attitude.
"However, this is something we're working on A LOT at the moment and it's improving massively every day."
How do you train in a pandemic?
Another spanner in the works of this tournament was the ongoing COVID-19 pandemic. With the UK still under a strict lockdown, esports teams are still unable to practice together in-person like they normally would.
Doki told us how the pandemic has affected the team: "COVID hasn't changed so much for me. I guess the game is the same and so is our strict practice schedule.
"The only thing I would say that I miss are boot camps with the team, where we would probably be right now, and taking some time off with friends to clear my head."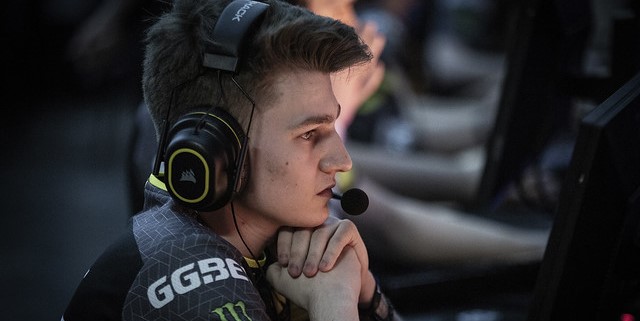 Surprisingly, Doki doesn't fancy himself as much of a gamer outside of his professional Rainbow Six career. When we asked how he likes to relax, Doki responded: "I prefer to go out with friends when possible or listen to music.
"I enjoy streaming Rainbow 6 in my free time but I do that less than I probably should these days."
Training like the pros
Of course, we couldn't go without asking a professional what they have to do to become as good as they are. What's their special training secret?
Doki's biggest tip probably won't surprise you: "I say this to everyone who asks this question: play, play, play, play, play, and play.
"The best way to gain experience in Rainbow 6 is to put a lot of time and dedication into learning the game, and most importantly: learning how to lose."
"My best tip would be to watch VODs of you playing/practising back to focus on your mistakes and fix them properly," Doki continued.
Going back from game footage to see where players made mistakes is a key tactic of professional esports teams. It helps them identify their common errors and allows them to train themselves not to make them again.
Luckily, it's never been easier to do the same with your own gameplay at home. Both Xbox and PlayStation offer DVR [digital video recording] functionality which should allow you to record your multiplayer matches. On PC, you can use software such as Nvidia Shadowplay or OBS Studio.
Any other tips?
Doki had one final piece of advice to give for anyone looking to get good at online shooters: "If you feel like aim trainer games would be helpful I guess you could do that.
"I don't. but I know some who do."
Some online shooters, like Apex Legends and Battlefield 4, offer a training area where players can work on their aim. While a training mode doesn't yet exist within Rainbow Six Siege, it rumoured last year that one would come to the game eventually [via PCGamesN].
What's next for Team NAVI?
Season 2 of the UK Ireland Nationals marks the final time that player Joe "Joe" Crowther will play alongside the rest of his NAVI teammates. We'd like to join Team NAVI in wishing him the best in his future endeavours!
The next big tournament for the team is the European League: Season 2021, which begins towards the end of March.
Do you think Team NAVI will continue their victory streak into the European League? Let us know across our social channels.
[Featured Image Credit: Natus Vincere]