The Simpsons voice actor Hank Azaria has apologised once again for his portrayal of the character Apu.
Azaria, a white American, has played the voice of Apu Nahasapeemapetilon, an Indian immigrant, in the Simpsons ever since the character was introduced in 1990.
Last year, it was announced that Azaria would no longer play the role of Apu after the character was criticised for being a bigoted caricature of an Indian person [via NYTimes].
On a recent episode of the 'Armchair Expert' podcast, hosted by Dax Shepard and Monica Padman, Azaria made another apology for the way in which he had voiced the famous character. He said:
"I really do apologise. It's important. I apologize for my part in creating that and participating in that. Part of me feels like I need to go to every single Indian person in this country and personally apologize. And sometimes I do."
Apu is widely considered to be a racist caricature of Indian people
The character of Apu has seen criticism for years, but it culminated in a documentary by comedian Hai Kondabolu in 2017 titled 'The Problem With Apu'. The documentary explores how the idea of Apu's character was rooted in racism from the beginning.
At a Q&A panel, Azaria can be heard previously saying:
"Right away they [The Simpsons producers] were like, can you do an Indian voice and how offensive can you make it? I was like, it's not particularly accurate, it's a little stereotype-ey and they were like, "nah, that's alright,"".
In the documentary, Kondabolu speaks to several Indian people who say they have experienced racist behaviour directly because of the way Apu is portrayed in The Simpsons.
The decision to cease voicing the character of Apu was reached by Azaria himself. At the time, he said:
"Once I realized that that was the way this character was thought of, I just didn't want to participate in it anymore. It just didn't feel right."
Executive producers of The Simpsons released a statement that read:
"We respect Hank's journey in regard to Apu. We have granted his wish to no longer voice the character."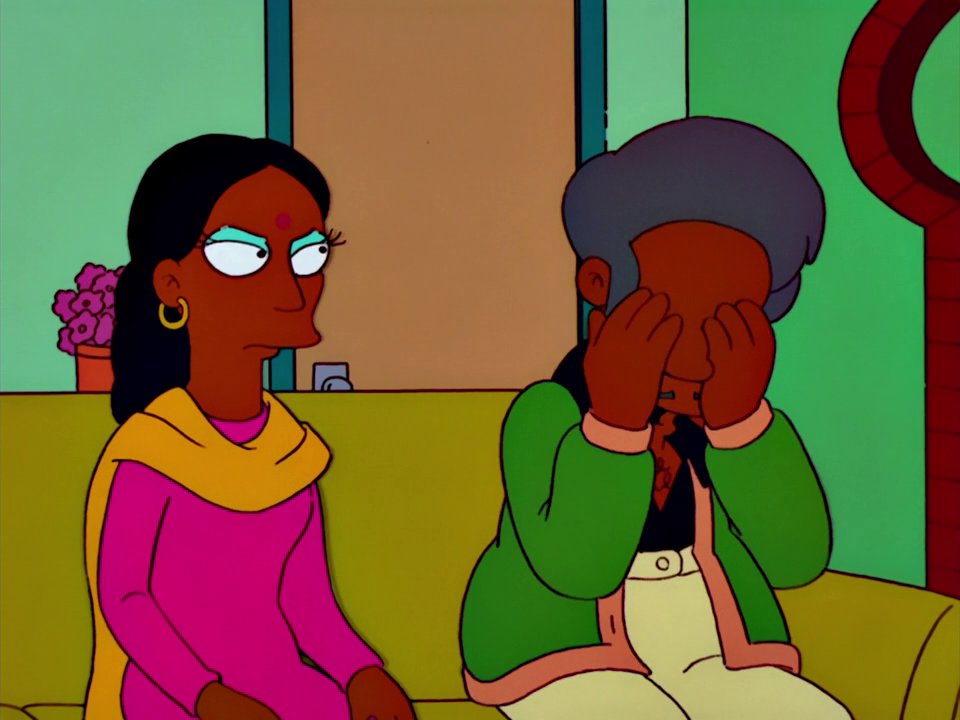 Though Azaria will no longer voice the character, Apu lives on in the world of The Simpsons. Creator of the show Matt Groening recently said that he was "proud of Apu" and that he has plans for Apu moving forward [via USA Today].
[Featured Image Credit: Disney]