An EA survey sparks rumours that Battlefield 6 could have free-to-play elements, evolving maps, and a Battle Pass.
Several Battlefield fans have reported receiving an email from EA that contains a survey regarding potential features for Battlefield 6.
One of the questions asks players how interested they would be in having a F2P [free-to-play] game mode in the next Battlefield.
Another gauges interest for a Guild/Clan system, much like the Platoon feature already available in BattleLog. A reference to a Battle Pass is also made [via MP1st].
The survey mentions that these features are related to "the next Battlefield game", indicating the one that is going to release by the end of this year.
Some of these features seem inevitable, as a platoon system has already existed in Battlefield games for several years.
Activision's success with Call of Duty: Warzone may have inspired EA to also try the F2P and Battle Pass monetisation model. Maybe the multiplayer will end up being free like 343 Industries are doing with Halo Infinite this year?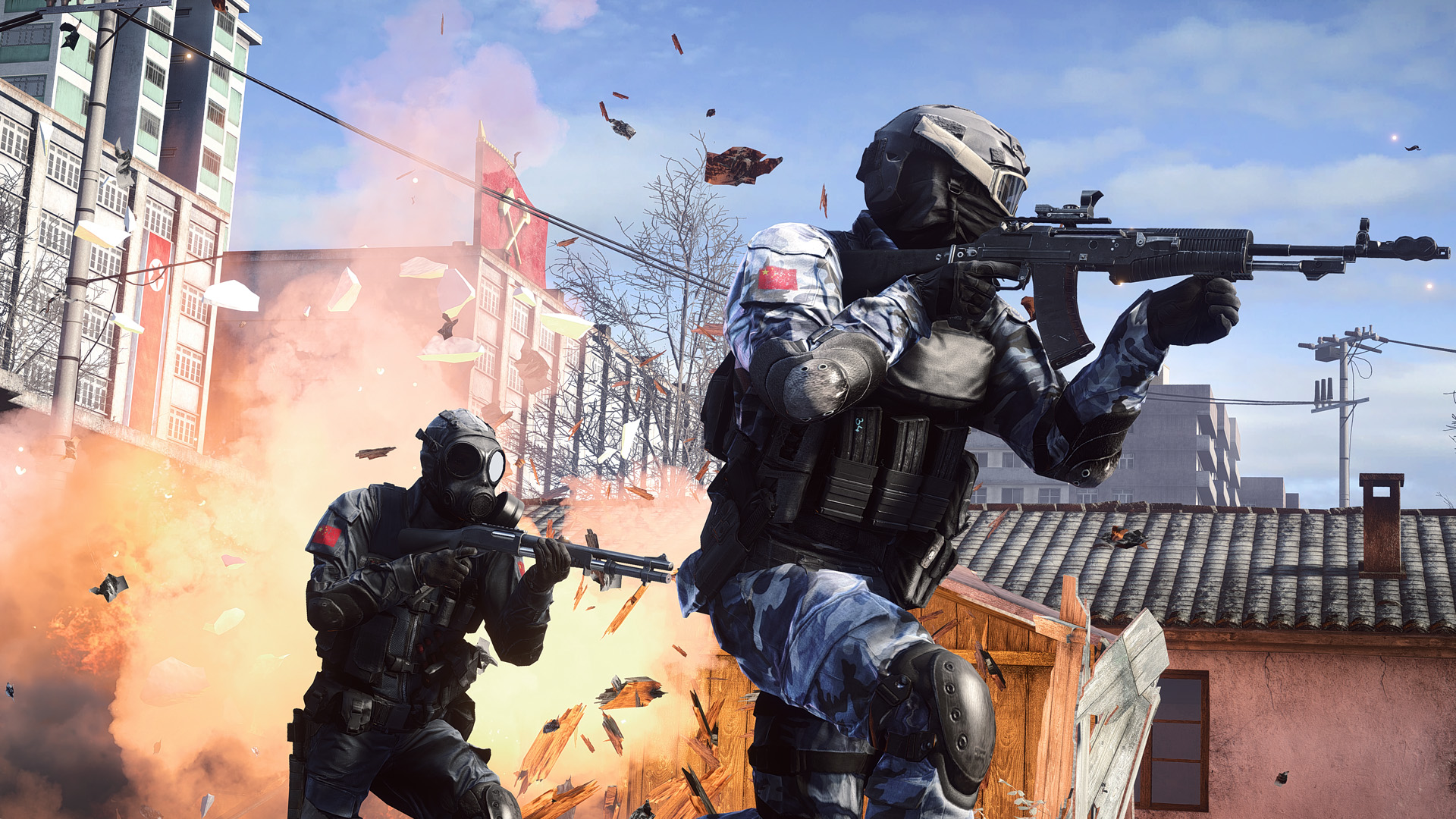 Too little, too late?
The survey was first discovered in the Discord server of Battlefield YouTuber 'Lossy' with several other users corroborating its existence.
In a reply on Twitter, former DICE developer, Alan Kertz, explains that these features are likely already implemented into the game.
Kertz states that; "It's way too late for any of those things to be included at launch if they aren't already in development."
"Either this is future content or there is too much to do and this is a tool to prioritize what to cut."
Kertz is no longer an employee at DICE and is not working on Battlefield 6 directly. In saying this, they definitely know their way around how EA and DICE develop games.
We recently discussed the five things that we'd like to see in Battlefield 6. In that list, we mentioned that we'd like to see solid post-launch support offered by DICE. Introducing a Battle Pass may be the answer to our prayers.
Are you happy with these inclusions in Battlefield 6? Let us know across our social channels.
[Featured Image Credit: EA Games]