Halo Infinite Season 1 has been extended by 343 Industries, with a new end date of May 2022.
Season 1 of Halo Infinite is called Heroes of Reach, and it came out yesterday along with Halo Infinite's multiplayer. The game was released early as part of Halo's 20th anniversary celebration.
Players can currently buy the first season's battle pass. However, the first season has been extended to May 2022 by the developers.
343 said "We made the decision to extend Season 1 to give ourselves more time to ensure Season 2 meets our high quality bar and so we can finish development for Season 2 in a healthy and sustainable way for our team". Originally, the plan was for seasons to last three months each.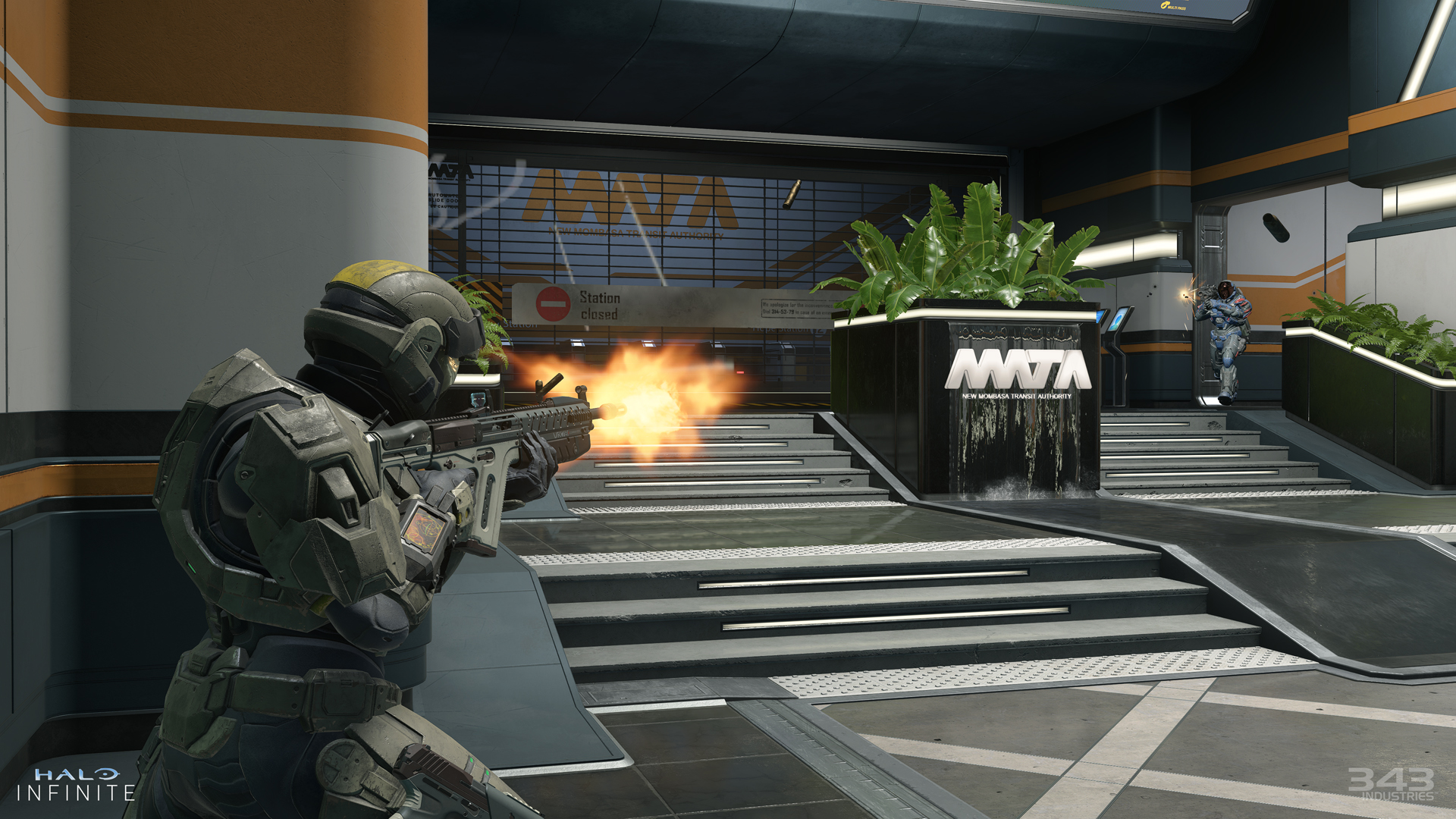 What's In The Season?
Season 1 features a host of armour based on characters from Halo: Reach, along with various other items. There's even a personal A.I based on the Superintendent from Halo 3: ODST.
Players can currently get stuck into 4v4 modes or Big Team Battle, which features two teams of 12. In addition, a free event will take place on November 23rd. This allows players to get their hands on the samurai-themed armour we saw in the E3 trailer.
It's unknown how this longer season will affect the release of co-op campaign or Forge mode. They were planned to release in season 2 and 3 respectively, but we'll have to wait for another update from 343 before we can be sure.
How do you feel about this extended season? Let us know on social media.
Shop With GameByte!
Don't forget you can find some of these great games and more through the new GameByte Shop! The GameByte Shop is stocked up with the latest games, merch and accessories. We might even have a new-gen console or two! Sign up to our newsletter to be notified of our console drops. Please note the GameByte Shop is available for UK customers only.
Featured Image Credit: 343 Industries