Fans of the Halo franchise have had a lot to look forward to recently with two big multiplayer tests taking place over the course of two weeks. Now, 343 Industries has revealed even more of Halo Infinite's multiplayer content.
In a blog post, 343 showed us the ranked settings we can expect in the Halo Infinite multiplayer. The game's multiplayer is split into social and ranked modes, with the latter having unique settings for a more competitive experience.
This includes the following:
All players start with Battle Rifles, no secondary weapons
Motion trackers are disabled
Grenade hitmarkers are disabled
Slayer, Strongholds, Oddball and CTF modes are included
These settings will be used for the game's competitive Arena playlists, as well as future Halo Infinite esports competitions.
I Need A Weapon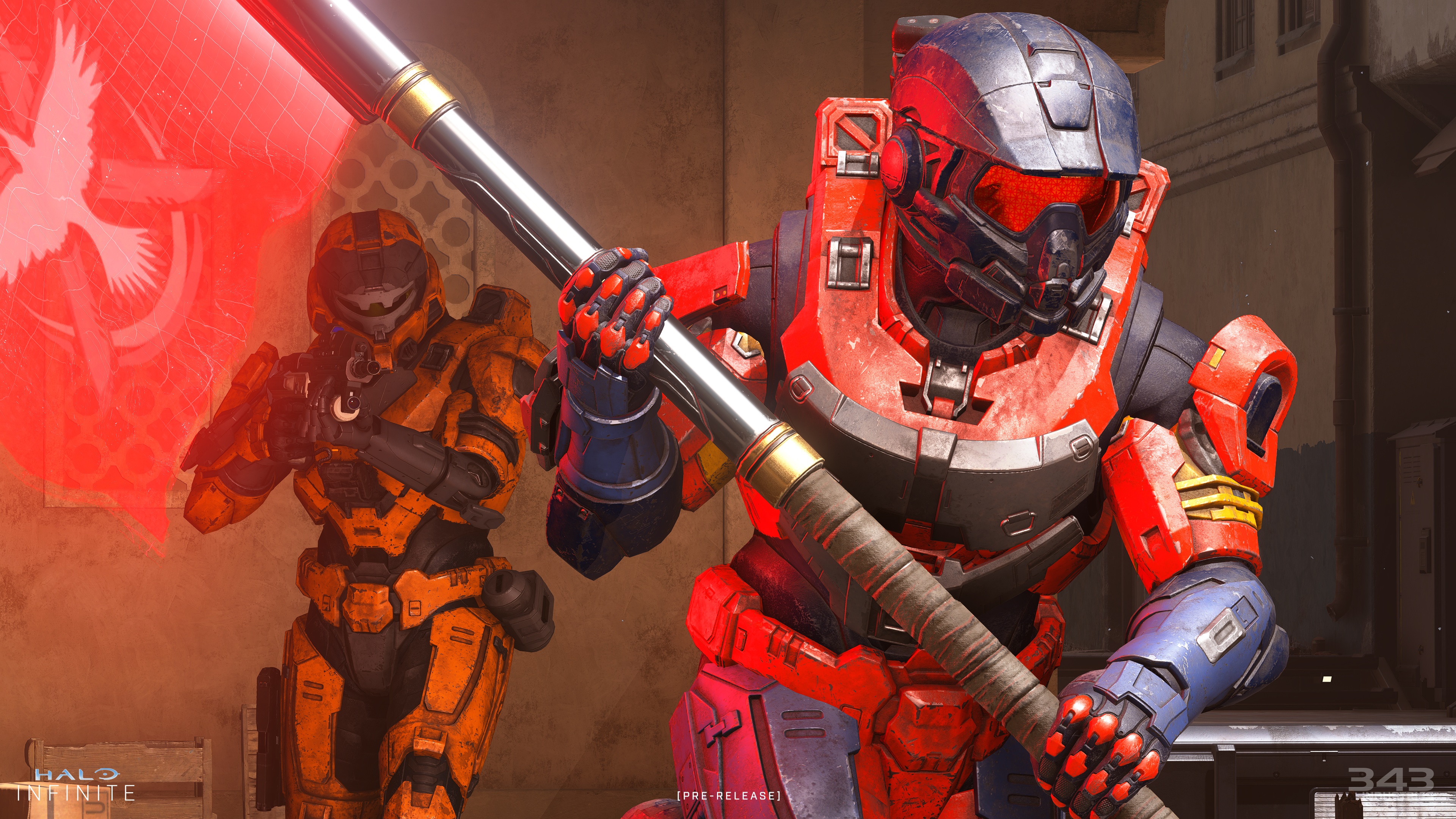 Longtime Halo fans will be pleased to see the Battle Rifle making a return as the starting weapon. Social arena and Big Team Battle both have players starting with the less skillful Assault Rifle, and there was some concern 343 might not give the BR the respect it deserves. It's back in the spotlight in ranked matches at least, and with a lack of secondary weapons to rely on players will have to make the most of it.
The motion tracker being disabled is another big change. In the first multiplayer test for Infinite, players only showed up on your radar if they were sprinting. That was reverted in the latest test, but it seems the radar will be gone completely in competitive play. 343 Industries seems to want players in Infinite's ranked playlists to have a harder time tracking the opponent, encouraging strategy and communication.
Closing out the blog post, 343 said "In just a few weeks we'll be pulling back the curtain on the ranking system for Halo Infinite so you can see exactly how you can work your way to the top and the rewards you'll get along the way. And hey, one day you'll be on top of the ranked leaderboards, and maybe the next day you'll find yourself on the HCS Mainstage."
Will you be climbing the ranked ladder in Halo Infinite? Let us know on our social media channels!
Don't forget you can find great games and more on the GameByte Shop! Our store is stocked up with the latest games, merch and accessories. We might even have a new-gen console or two! Sign up to our newsletter to be notified of our console drops, deals and more. Please note the GameByte Shop is available for UK customers only.
Featured image credit: 343 Industries