343 Industries has explained why some parts of Halo Infinite are experiencing a delay despite the game releasing this year.
Halo Infinite multiplayer has been out for over a week now, and the campaign is coming soon. However, two key parts of the game are still unfinished.
Those two features are co-op campaign and Forge mode. Co-op campaign allows more than one player to play the campaign at once. Forge mode is a creative tool players can use to make their own maps, modes or anything else they can think of.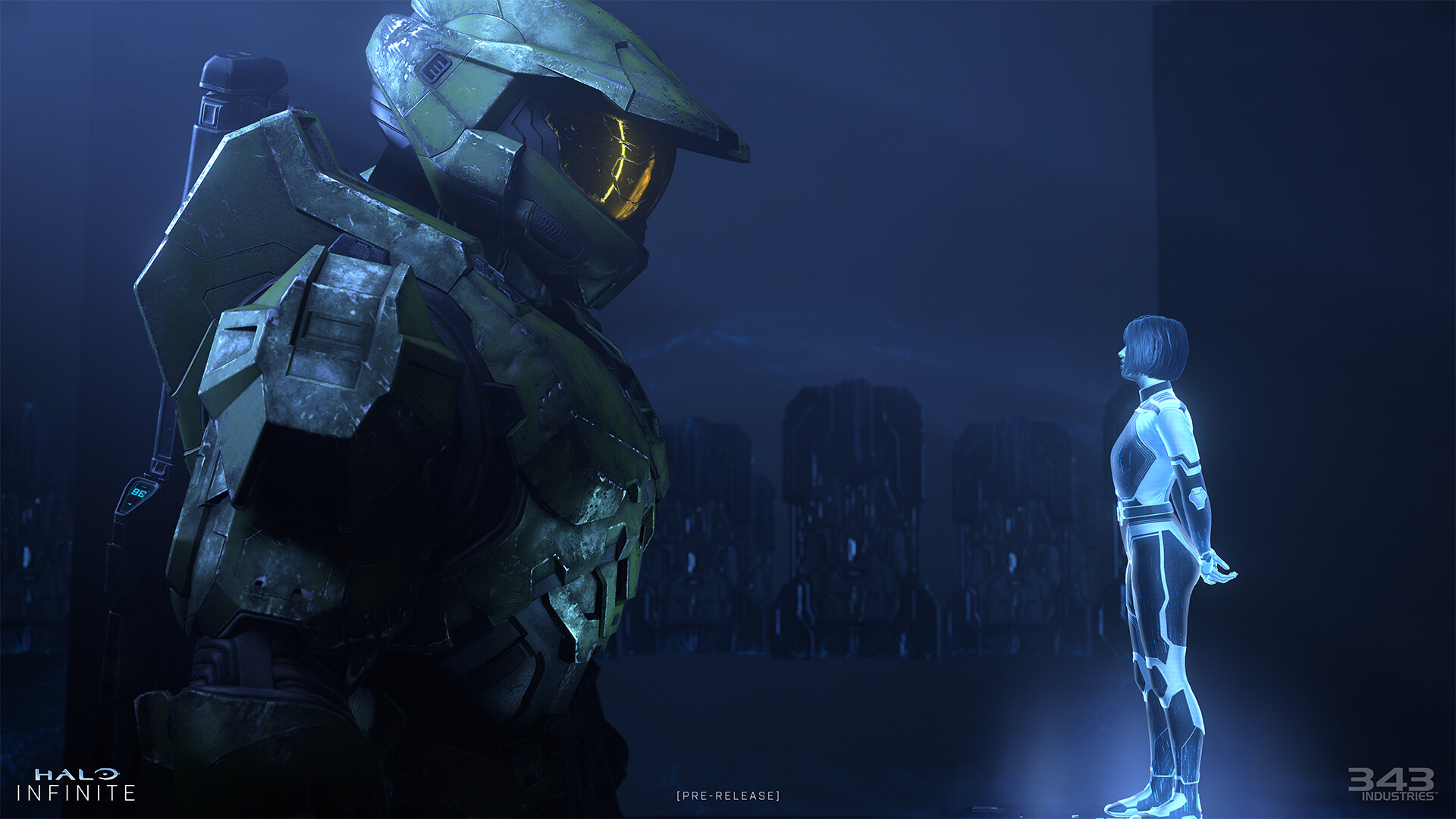 Seasonal Delays
Speaking to IGN, Halo's Creative Director Joseph Staten has explained the reasons for those features being delayed, describing it as "a difficult decision but ultimately the right one".
According to Staten, co-op has been "challenging". Halo Infinite's campaign is much larger this time, which poses problems when developing co-op gameplay. He said: "We don't just want to ship a campaign co-op that barely works. We want to ship a campaign co-op that's stable, that's robust, that has the features players expect."
Staten talked about maintaining a high level of quality, and that meeting that high bar takes time. "It shows the commitment of the studio," he continued, "even when it's challenging, even when it hurts – to only ship experiences when they are ready."
It's safe to say 343 is committed to making sure these delayed features are up to the standard players expect. Hopefully they'll help to grow Infinite into a more complete Halo experience when they eventually arrive.
Halo Infinite's campaign launches on December 8, and it's included with Xbox Game Pass.
Are you disappointed that some parts of Halo Infinite are seeing a delay? Let us know on our social media channels!
Shop With GameByte!
Don't forget you can find some of these great games and more through the new GameByte Shop! The GameByte Shop is stocked up with the latest games, merch and accessories. We might even have a new-gen console or two! Sign up to our newsletter to be notified of our console drops. Please note the GameByte Shop is available for UK customers only.
Featured Image Credit: 343 Industries