Just one day after responding to player's concerns about the Halo Infinite battle pass, 343 Industries have announced fixes.
So far, players have been struggling to level up their battle pass in Halo Infinite. Some challenges are too difficult to complete, and the XP gains are very limited.
343 Industries Community Manager John "Unyshek" Junyszek updated us on what 343 is doing to fix the battle pass. He made a series of tweets detailing the ways they'll be improving the battle pass progression later this week.
What's Changing?
Players will be able to get more XP consistently by playing matches, which should help improve the slow progression we have right now. On top of that, XP boosts will last an hour instead of 30 minutes.
343 will also be fixing bugs with challenges not completing properly. They'll be removing some Weekly Challenges based on community feedback, so hopefully no more ridiculously hard ones.
To make these updates, 343 is resetting everyone's challenge progress this week. They're giving out the Sigil visor for free to all players as a result. The visor is the current reward for completing all challenges this week.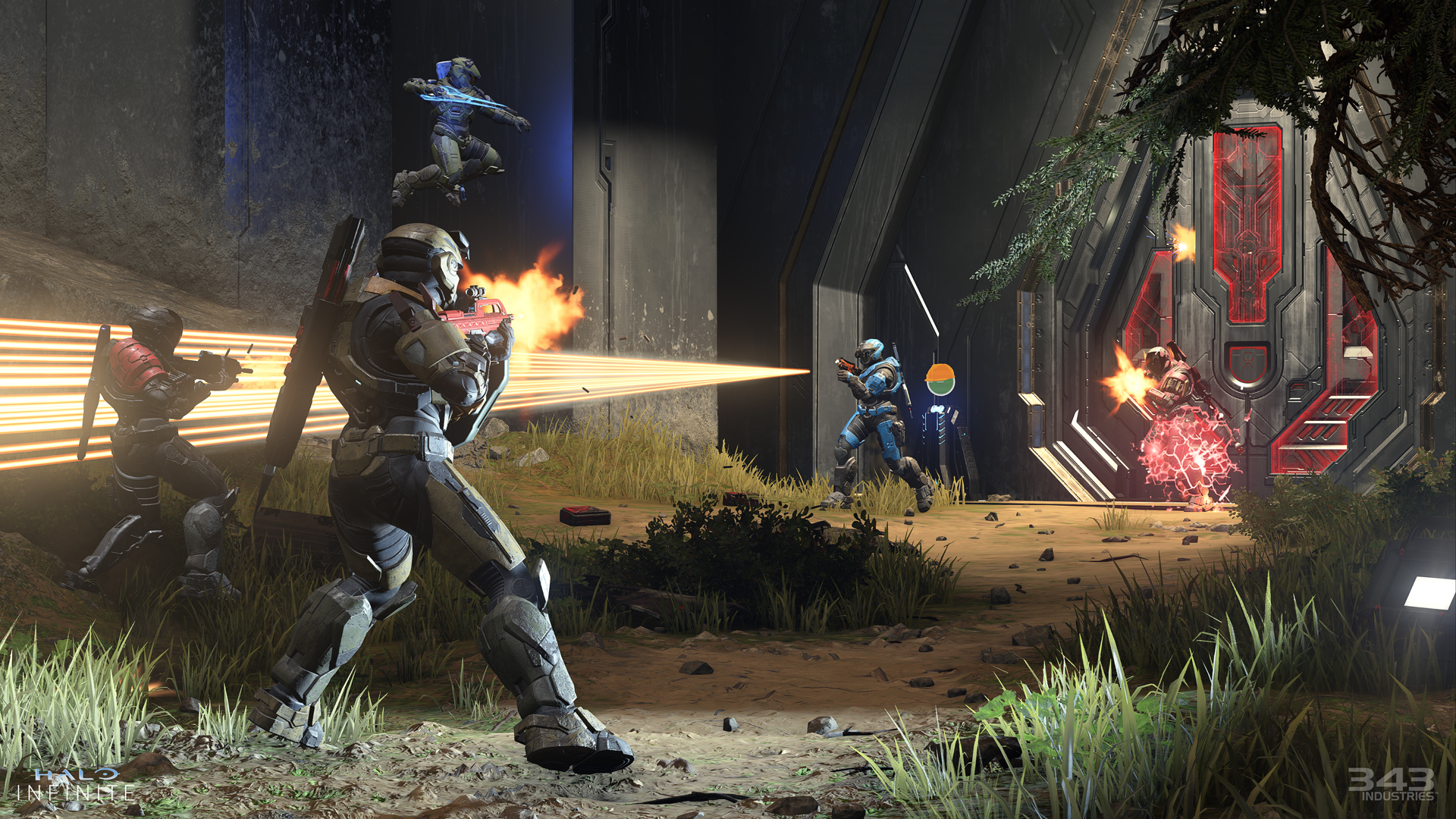 Unyshek also said "We'll be watching these changes closely to make sure they have the positive impact we all want on your progression. This is only our first step – we are committed to continue evolving these systems but it will take time."
Hopefully 343 will continue to make Halo Infinite a better experience for all. The game is off to a solid start, but the battle pass was in dire need of improvements. This should be a nice temporary fix to make leveling up a bit less frustrating.
Have you been stuck with your battle pass in Halo Infinite? Let us know on our social media channels.
Shop With GameByte!
Don't forget you can find some of these great games and more through the new GameByte Shop! The GameByte Shop is stocked up with the latest games, merch and accessories. We might even have a new-gen console or two! Sign up to our newsletter to be notified of our console drops. Please note the GameByte Shop is available for UK customers only.
Featured Image Credit: 343 Industries