Halo is a unique franchise, but that hasn't stopped games like it from taking plenty of inspiration. With Halo Infinite finally out, and the Master Chief Collection going strong, Halo is in a pretty good spot right now. Fans of both new and old Halo titles have a lot to get stuck into.
However, if you're itching to play something a little different but still in the Halo vein, this list has a few recommendations for you. Halo is a unique franchise, but that hasn't stopped games from taking plenty of inspiration from it.
So, here are the best games like Halo to play right now if you want to try something new.
Splitgate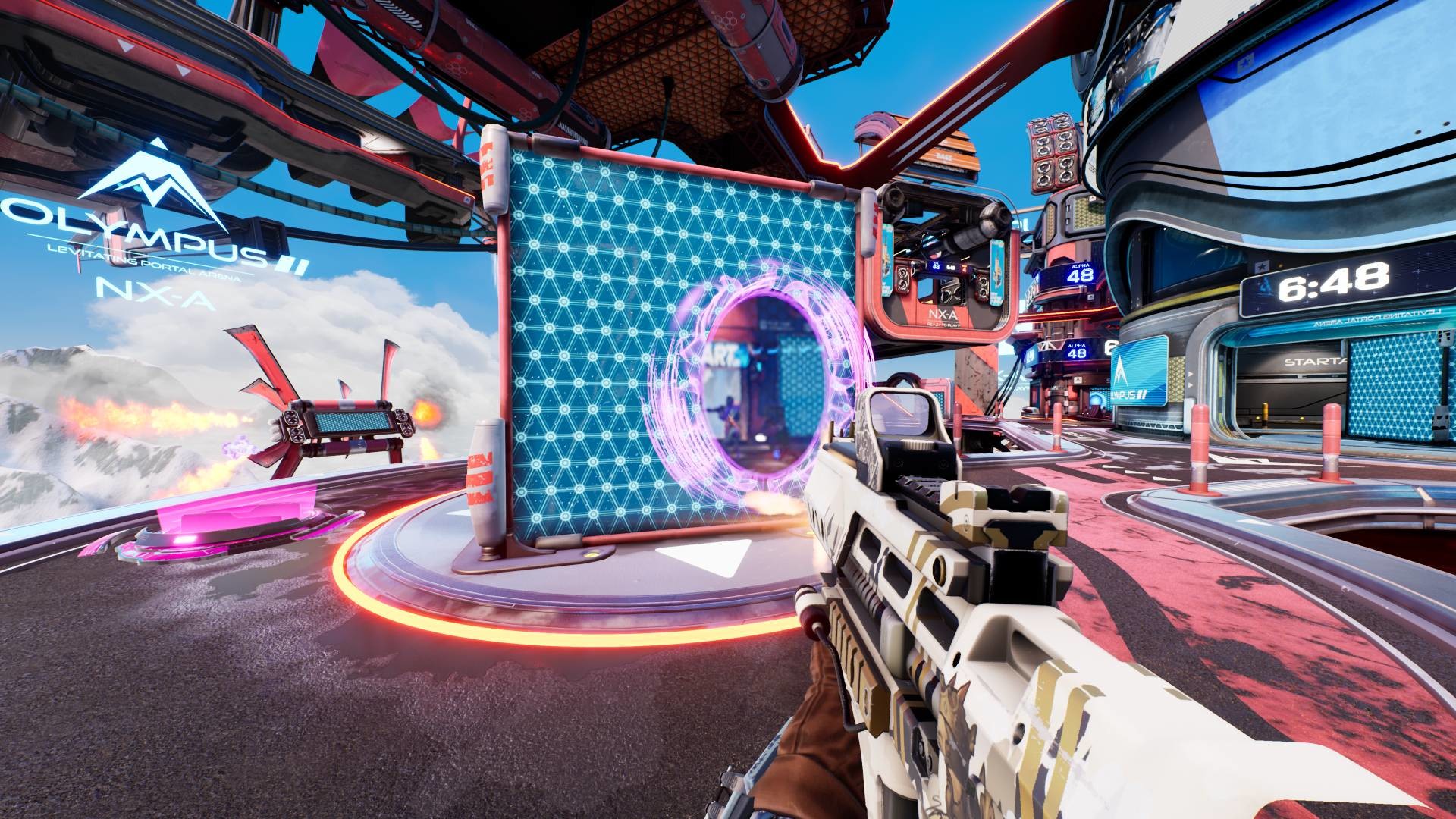 Fans of Halo's arena-shooter multiplayer modes were quick to adapt to Splitgate last year. Splitgate shamelessly combines Halo-style guns and modes with the Portal series', well, portals. Somehow, it totally works. Splitgate is a great multiplayer shooter, and you can play it for free, so there's no reason not to try it. It does wear its influences on its sleeve, but that doesn't make it any less fun. And it's getting more updates in the future, so it'll be around for a while.
Destiny 2
Halo's creators left the series behind and moved on to a new future with Destiny. Most Halo fans will have played it at some point, but many will have moved on. However, Destiny 2 is now in a really solid place after making some great changes over the years (excluding the content vault). It has some of the best gunplay on the market and a lot of things to do, and you don't have to pay to access all of it. With huge landscapes and addictive sandbox gameplay, Destiny still succeeds at creating a sci-fi epic to rival Halo.
Half-Life 2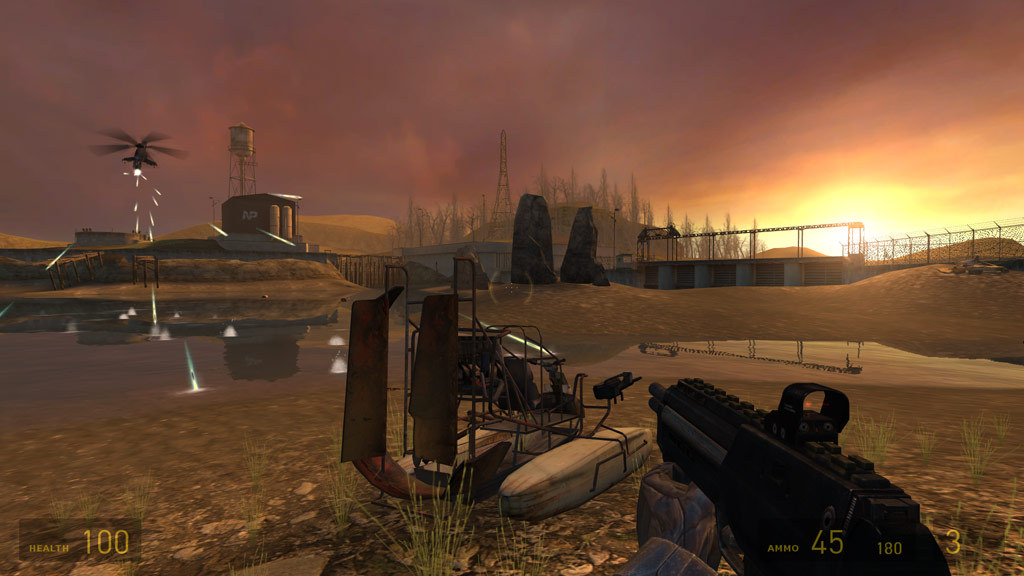 While it's not an immediately obvious choice, Half-Life 2's campaign evokes a lot of the same things the first Halo games did. The game is linear, but the sense of exploration and discovery is there, just like the first time you set foot on the Halo ring. Entering Ravenholm is a similar feeling to Halo CE's 343 Guilty Spark – an unforgettable change of tone and atmosphere. It's a classic that all FPS fans should play if they haven't already.
DOOM Eternal
One of the best FPS games in years. DOOM Eternal took everything introduced in the DOOM reboot and turned it up a notch. Despite the absolute carnage on screen in every fight, DOOM is more thoughtful and tactical than most shooters. Every enemy has a weakness and it's up to you to navigate the chaos to find them. And if you like Infinite's grapple shot, DOOM Eternal slapped a grapple hook on a double-barreled shotgun. If that hasn't convinced you to try it out, nothing will.
Red Faction: Guerilla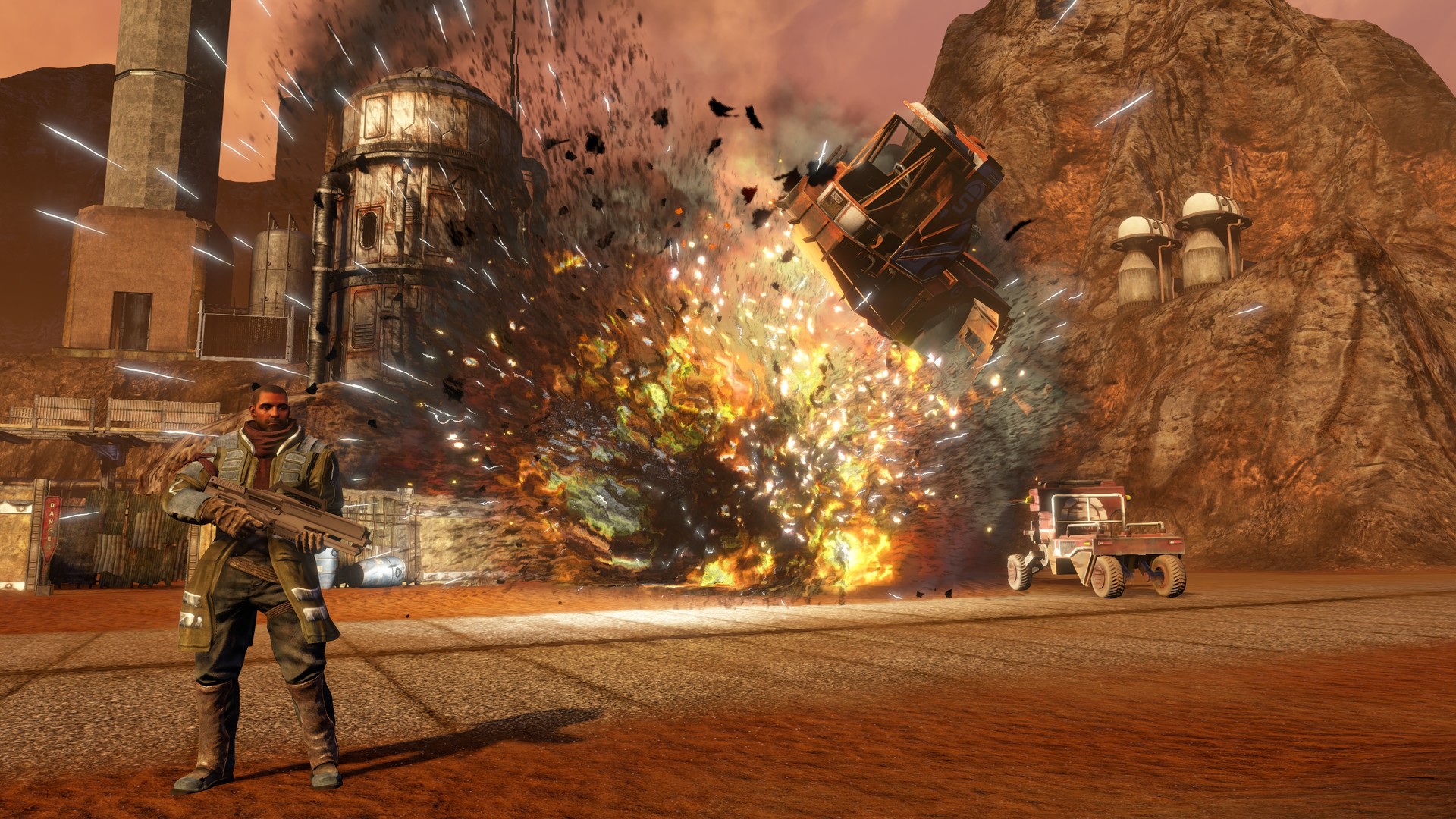 Red Faction isn't an FPS, but it does offer great sandbox gameplay and a lot of sci-fi fun. This was a blast when it first came out and it still holds up today. Exploring Mars while completing missions and destroying things in your path never gets old. The open-ended gameplay compliments the setting really well. It's not too similar to Halo in terms of level design, but if you liked Halo Infinite's campaign you should find plenty to enjoy here.
Have you got any other recommendations? Share them on our social media!
Shop With GameByte!
Don't forget you can find some of these great games and more through the new GameByte Shop! The GameByte Shop is stocked up with the latest games, merch and accessories. We might even have a new-gen console or two! Sign up to our newsletter to be notified of our console drops. Please note the GameByte Shop is available for UK customers only.
Featured Image Credit: 343 Industries