In a surprising announcement, three new Star Wars games have been revealed to be in development at Respawn Entertainment.
On EA's website, a post detailed a partnership between Electronic Arts and Lucasfilm Games. They are "joining forces" to deliver new experiences set within the Star Wars galaxy.
Upcoming titles include a new game in the Star Wars Jedi franchise, following Respawn's Jedi: Fallen Order. A new Star Wars FPS from Peter Hirschmann is being developed, as well as a strategy game collaboration between Respawn and Bit Reactor.
Vince Zampella, Respawn's Founder, will oversee this new phase of Star Wars games.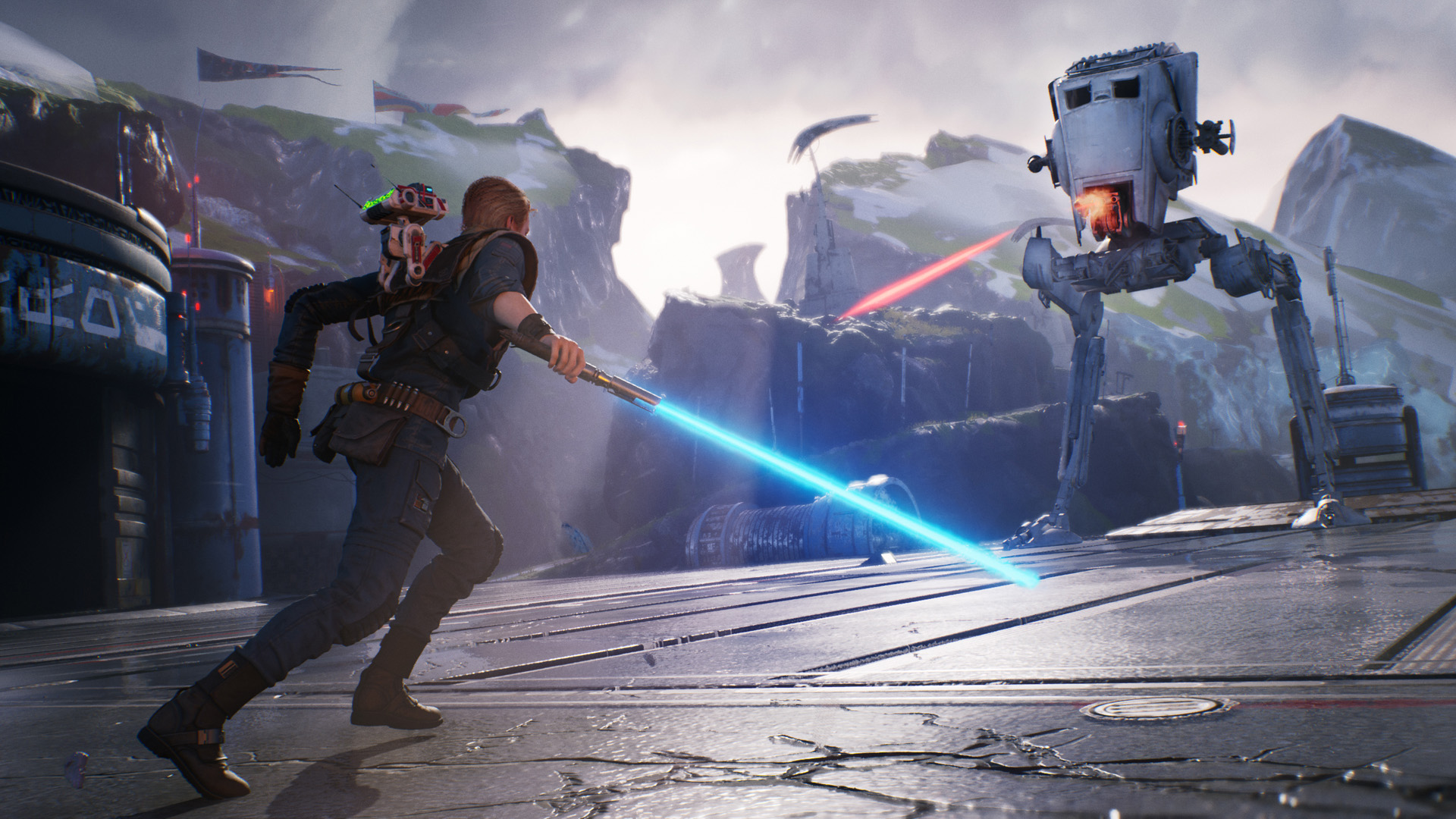 "Epic Star Wars Stories"
"We are excited to continue working with the superbly talented developers at Respawn," said Douglas Reilly, Lucasfilm Games' Vice President. "They have demonstrated excellence in telling epic Star Wars stories along with best-in-class gameplay across different genres and we are looking forward to bringing more amazing experiences to the galaxy far, far away." 
The post states that work has already begun on all three of these projects. In addition to the news, Respawn is looking for talented developers to join the teams. If you fancy applying, you can do so at Respawn Careers.
Zampella concluded the post by saying "We are huge fans of Star Wars here at Respawn and we're thrilled to work with Lucasfilm Games on new titles that we have wanted to make for years. If you want to make great Star Wars games, you should come join us on our journey." 
Are you excited for more Star Wars games? Let us know on social media!
Shop with GameByte!
Don't forget, you can find some of these great games and more through the new GameByte Shop! The GameByte Shop is stocked up with the latest games, merch and accessories. We might even have a new-gen console or two! Sign up for our newsletter to be notified of our console drops. Please note the GameByte Shop is available for UK customers only.
[Featured Image Credit: EA/Respawn/Lucasfilm Games]