Some new hints have suggested that Fortnite may introduce Chapter 3 and a new map soon.
Chapter 2 is still under way, and it introduced a new map for players to explore with a host of new characters. Everything from Superman to Resident Evil has been added to the game, and it only continues to grow.
However, Chapter 3 may arrive sooner than we think. Certain hints are pointing towards Chapter 3 happening earlier than the last. Chapter 1 lasted for 10 seasons, and it's possible Chapter 2 could be cut slightly short.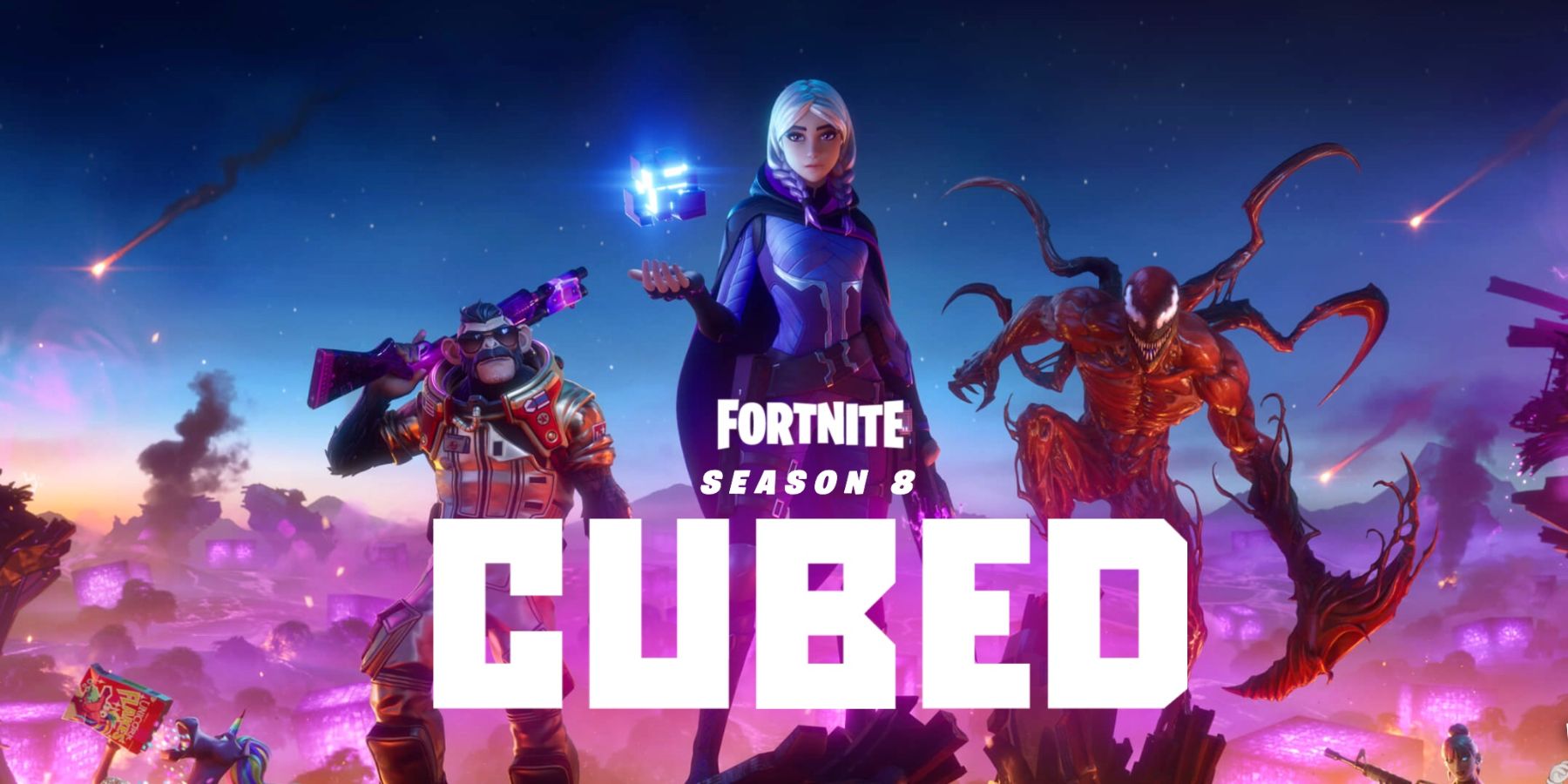 What Are The Hints?
Fortnite players have spotted various hints suggesting Chapter 3 could be starting soon. One is a book-reading emote that mentions "the end of the chapter". On top of this, Season 8's Cube Queen character referenced the end of the island and "winding down".
Nothing has been confirmed, but these hints definitely seem intentional on Epic's part. It could be that this was a teaser for what's to come, and Chapter 3 could start sooner rather than later. However, it could also just be a bit of fun by the developers. We'll have to wait and see whether these hints mean anything huge for Fortnite.
Prominent Fortnite YouTubers have also suggested Chapter 2 will be ending soon, but take that with a grain of salt. Right now, nothing is confirmed, and Chapter 2 is still going strong.
Do you think Chapter 3 will be starting soon in Fortnite? Let us know on our social media channels!
Shop With GameByte!
Don't forget you can find some of these great games and more through the new GameByte Shop! The GameByte Shop is stocked up with the latest games, merch and accessories. We might even have a new-gen console or two! Sign up to our newsletter to be notified of our console drops. Please note the GameByte Shop is available for UK customers only.
Featured Image Credit: Epic Games