It's time that we finally appreciated Treyarch for their work on the classic Black Ops multiplayer maps. Thinking back to 10 years ago, so many memories are framed by the classic map designs that those teams managed to come up with.
It's a testament that so many of those original map designs have been reused and iterated upon for following Call of Duty games. Raid and Express have already made their way into Black Ops: Cold War. That got me thinking – what other classic Black Ops maps would it be great to see return in Treyarch's most recent release?
Firing Range
It's impossible to think of Black Ops multiplayer and not immediately think of Firing Range. Since it was included in the first Black Ops game, it's appeared in every single release since.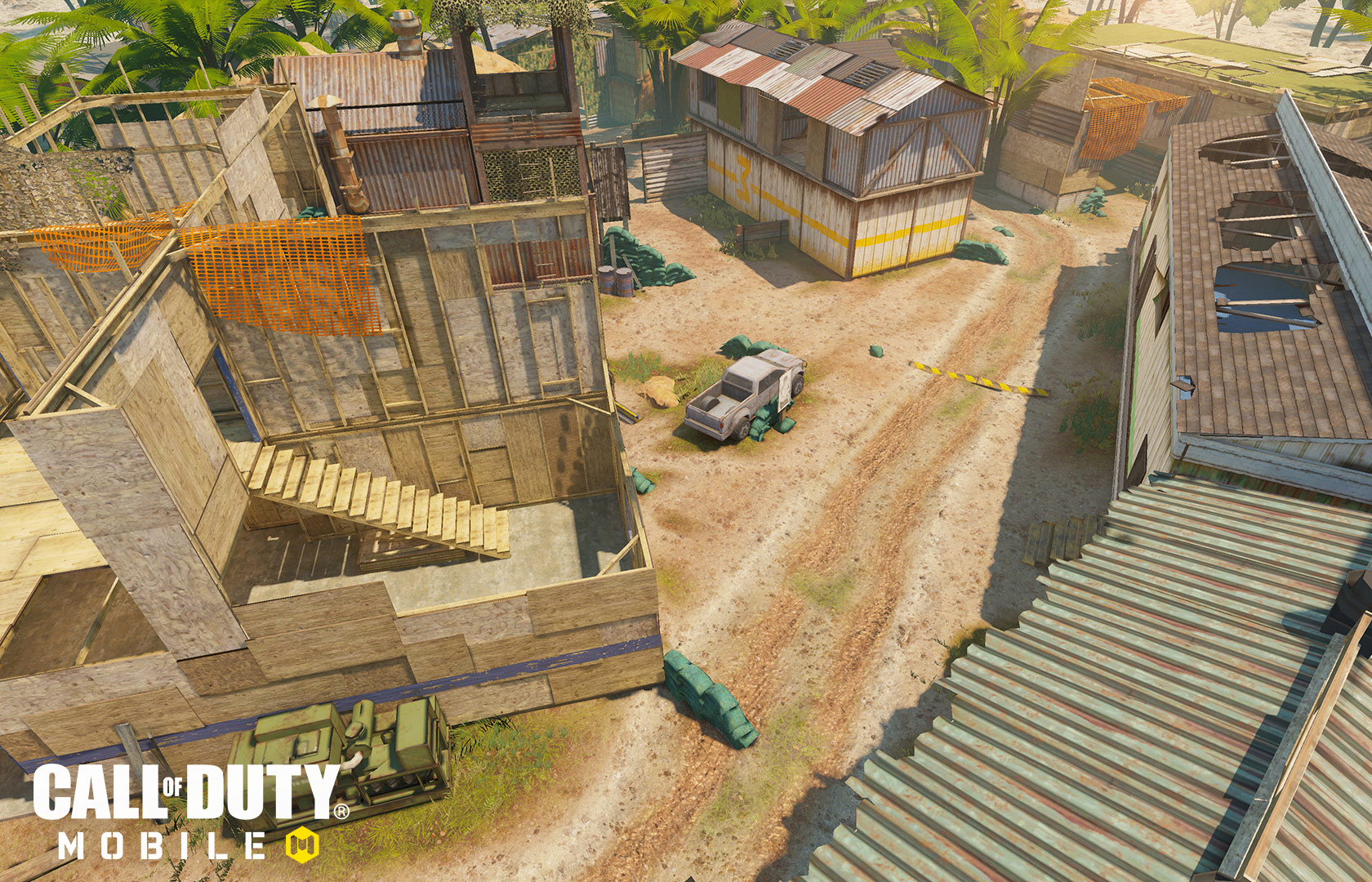 Firing Range was first designed as a military training facility set deep in the jungles of Cuba. It was then adapted into a movie set for Black Ops 2 and renamed 'Studio'. While a fun diversion from the original design, Studio went back to its Firing Range roots for Black Ops 3 and 4 with remastered versions appearing in those games.
There's a reason that Firing Range keeps cropping up – it's bloody fun to play. It's an absolute dream for Domination players with several elevated positions and numerous flanking routes through the map. The flimsy construction materials also make for some interesting wall-bang spots.
As it's appeared in every single Black Ops release to date (including Call of Duty Mobile!) I wouldn't be surprised if we saw this one crop up in Cold War sooner rather than later.
Summit
Another map that's likely to appear in Cold War soon is Summit. This Black Ops classic hasn't appeared quite as many times as Firing Range, but it's still just as beloved.
Situated high up in the mountains, Summit sits atop perilous drops on either side. You need to have your wits about you when performing flanks. Jumping around corners can leave you worse for wear if you misplace a jump over a railing.
Summit saw a remastered version appear in both Black Ops 3 and Black Ops 4. We've also started to see similar building architecture in Warzone's Verdansk '84 map. An area of the same name recently appeared where the Dam used to be. It features a similar radio dish with a central control room that looks almost exactly like it does in the original map.
With similar assets starting to appear in Warzone, it's quite likely that an updated version of Summit will make its way to Cold War in the next few months.
Jungle
This classic was where friendships were kindled. Every Call of Duty veteran, old or young, has memories of this place.
A staple of team deathmatch, the traditional three-lane structure is split into three distinctly separate battlegrounds. The long central lane offers a perfect locale for sniper battles. Either side is abandoned villages that cater to close-quarters combat.
The highlight of the map, though, is the snipers perch atop the overlook rock. With only one access point, it's always a fun challenge to see how long you can last up there. Picking off enemies from above while listening out for footsteps behind you was hardly the pinnacle of gameplay. That said, the enjoyment came from knowing how much of a pest you were being to the enemy team.
Especially given the hot-mic functionality that we now have in Warzone and Cold War, it'd be a joy to return to this hunting ground soon.
Hijacked
This lavish yacht was the setting for many epic matches back in the day.
Much like the previous maps, this one has also featured in most of the Black Ops instalments. It first appeared in Black Ops 2, then again in 3, 4, and Call of Duty: Mobile.
The layout is fairly standard for Call of Duty – three lanes allow for several flanking routes throughout the map. The twist with Hijacked is that there's a tunnel that runs right the way through the belly of the boat. Right when you think you've got a handle on the match, one rogue player can slip beneath the entire team and pull off the flank of the century.
Not only did it provide some interesting strategies, but Yacht is still one of the most exciting looking maps in Black Ops. With the sun just setting over the horizon, you might almost wish you were there. Well, if there wasn't a 6v6 deathmatch commencing around you, that is.
Vertigo
This final listing might not be to everyone's tastes, but I still think that Vertigo is one of the most underrated classic Black Ops maps.
Set atop a skyscraper way above the cloudline, Vertigo is another stunner when it comes to looks. Many a time have I been caught out by enemies while staring at the other buildings poking through the marshmallow clouds.
The three-lane structure is still here but is squashed into something that resembles more circular than usual. This creates some interesting scenarios where the paths of enemy players are fairly predictable. Vertigo was always one of the maps that were fairly easy to get to grips with for a beginner.
As a DLC map for Black Ops 2, Vertigo will likely remain forgotten by most of the playerbase. Only those who played it at the time will remember the good times had on that landing platform.
What other classic Black Ops maps would you like to see added to Cold War? Let us know across our social channels!
[Featured Image Credit: Activision]
Shop with GameByte!
Don't forget, you can find some of these great games and more through the new GameByte Shop! The GameByte Shop is stocked up with the latest games, merch and accessories. We might even have a new-gen console or two! Sign up for our newsletter to be notified of our console drops. Please note the GameByte Shop is available for UK customers only.