The Season 3 Reloaded update is here for Call of Duty Warzone and Cold War. Sticking with the '80s theme, it brings with it some familiar faces, both in terms of characters and locales.
Here is everything you need to know about the Warzone Season 3 Reloaded update.
'80s Action Heroes Event
If you couldn't already tell from the trailer, this update is going all-in on the '80s aesthetic. Two new bundles are available in the store which both bring legendary action heroes into the Call of Duty roster.
The Rambo operator bundle grants you the operator skin of the legendary John Rambo. It's based on Sylvester Stallone's appearance in 'Rambo: First Blood Part II', which is arguably his most iconic.
It's paired with a bunch of new locations dotted around the Verdansk '84 map. The new survival camps are modelled to look like the ones seen in the Rambo movies so you can finally live out your 80's fantasies in Call of Duty.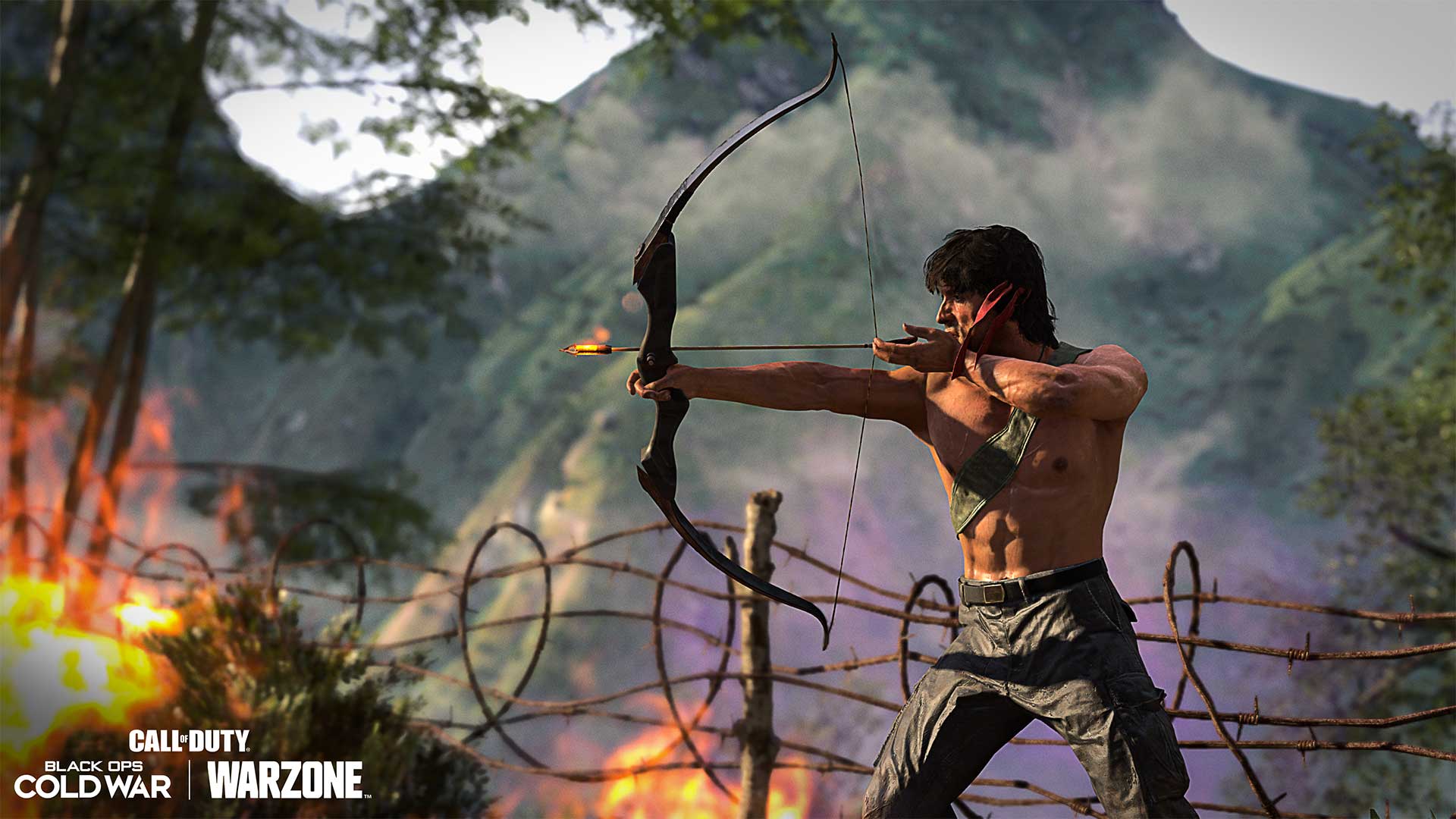 The other operator bundle is themed after another famous John – John McClane. The 'Die Hard' action hero looks just like Bruce Willis in the first movie set in the Nakatomi Plaza.
Speaking of, remember the skyscraper that's under construction in Verdansk '84? That building has now been transformed into an exact replica of the tower seen in the first 'Die Hard' film. Even the interior has been renovated to look just like scenes from the movie.
There are several mission objectives located in the areas surround Nakatomi Plaza for this limited-time event. The iconic building isn't here to stay, mind you – it seems as though the appearance will only last as long as the event. Make the most of it while you can!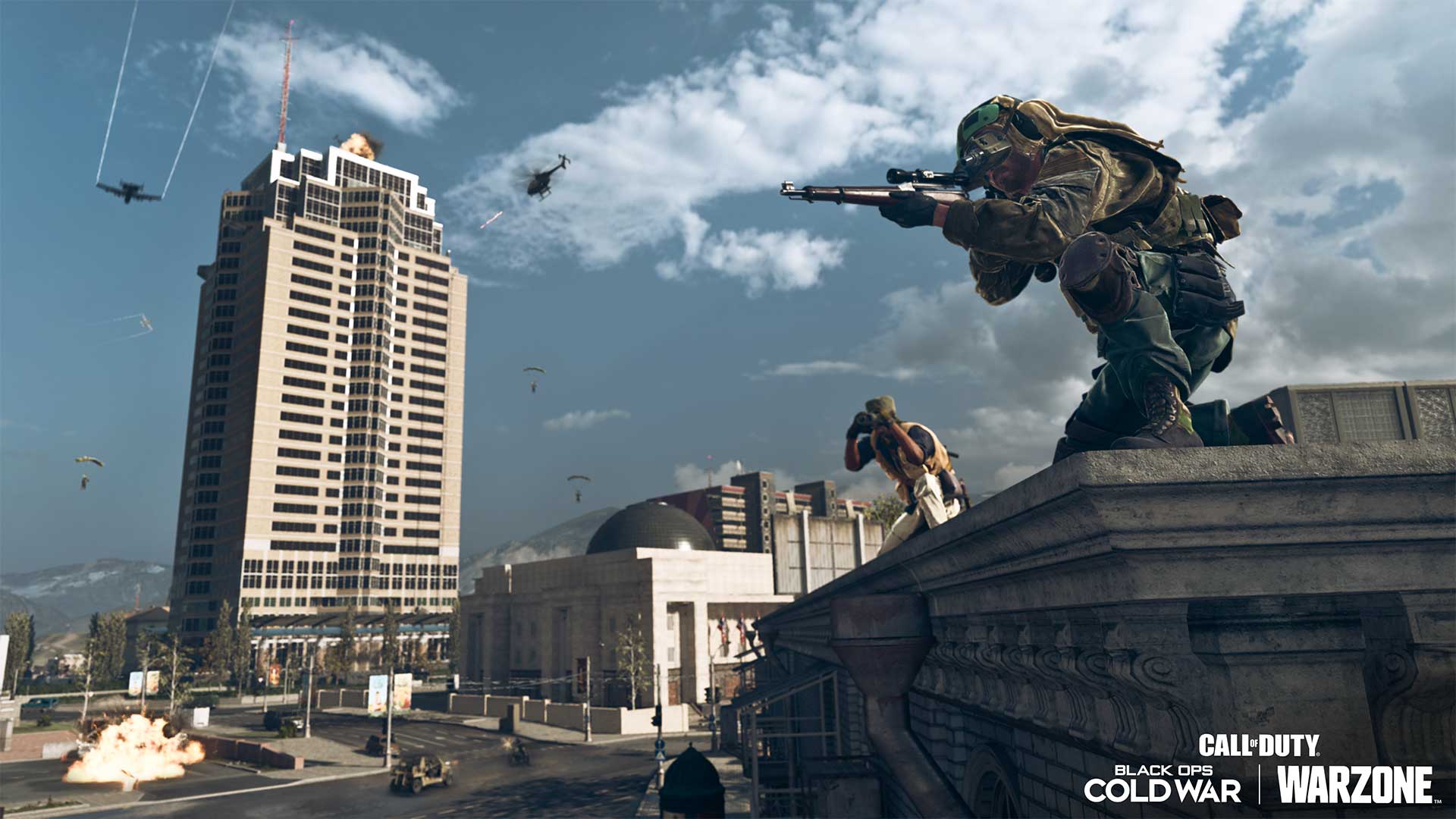 Both operator skins are available to equip in Warzone and Cold War.
New Cold War Maps
Back for round two is a classic Black Ops map, Standoff. The 6v6 arena was first introduced in Black Ops 2 and quickly became a fan favourite.
We kind of expected this to make an appearance as the central church building appeared in Warzone not so long ago. Still, it's been faithfully recreated for the new Call of Duty engine, complete with the exploding van that used to catch so many players out back in the day.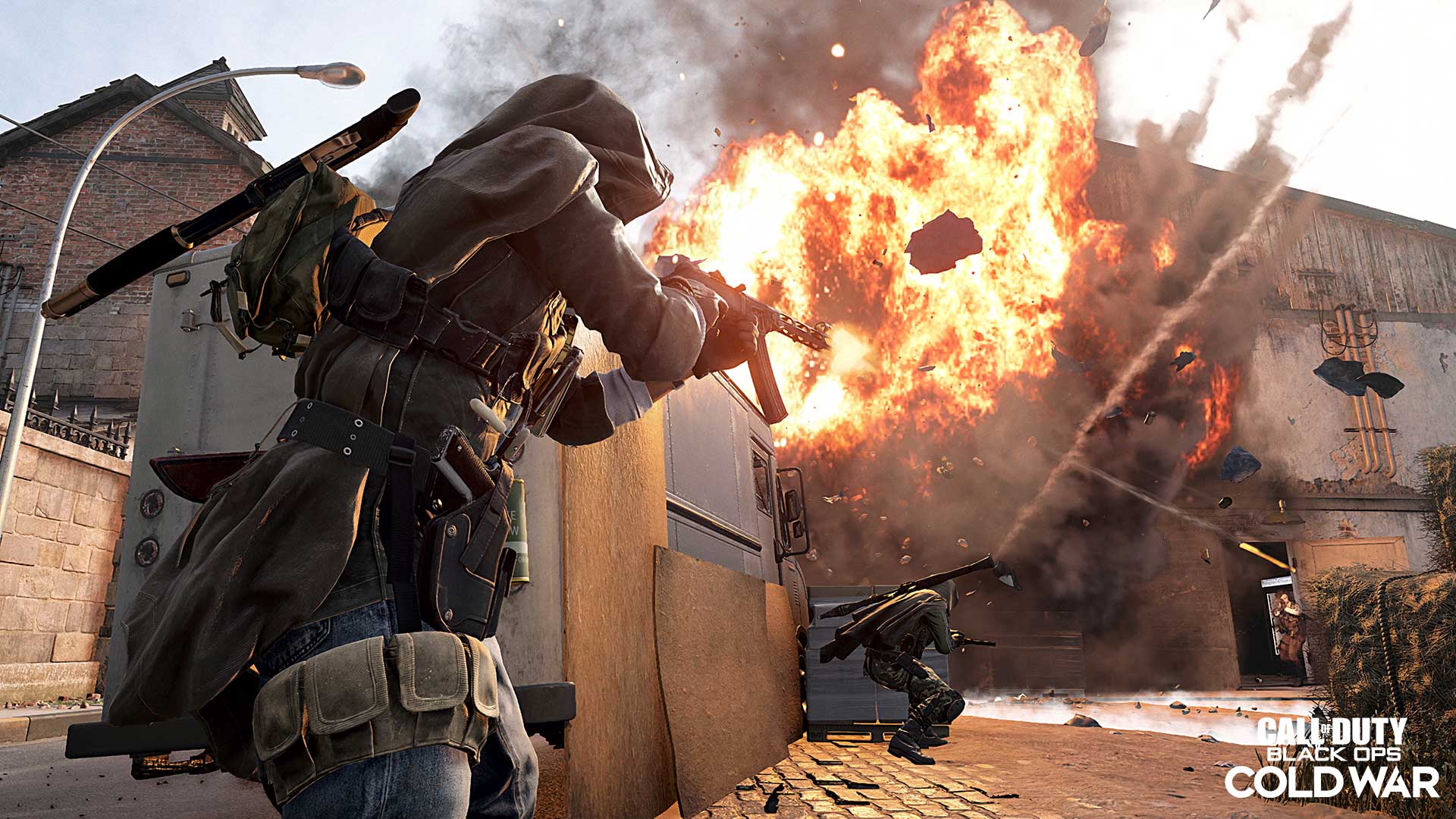 Alongside Standoff is Duga, the new Multi-Team map. Fans of the Zombie Outbreak mode will already be familiar with this as it's been available with that mode for the first half of Season 3. Now, you'll be able to play it on all of the larger-scale multiplayer modes.
Warzone Weapon Balancing
Raven Software has come back with a balancing pass on several of the SMGs and Sniper Rifles in Warzone.
The AK-74u is no longer as powerful at longer ranges with its bullet velocity and damage range reigned back in.
In contrast, the PPSh-41 has seen some significant buffs with its maximum damage and damage range increased slightly. Raven Software is trying to push the weapon to contend with other SMGs for the top choice. Other changes to the Sniper Rifles are mostly to make them more satisfying to use.
You can read the full weapon balancing patch notes on Raven's blog.
New Weapons
While not strictly new for players of Cold War, the Ballistic Knife is now available to use in Warzone. I'm not entirely sure how viable it will be in a wide-open map filled with 150 players, but it'll sure as hell be entertaining.
As for Cold War, you'll now be able to batter your enemies with the Baseball Bat melee weapon. This one will also come to Warzone eventually at the start of Season 4.
Coming to both Warzone and Cold War is the new AMP63 Pistol. It's a cross between a self-loading pistol and a fully automatic SMG. What that means is that it'll likely fire extremely quickly. I'm already getting Sykov flashbacks, but hopefully Raven is on the ball with balancing this time around.
Zombies
Zombie fans can enjoy a new round of updates in the Outbreak mode. There's a brand new main quest that will further expand on the Dark Aether story.
Apparently, this new story will pave the way for a brand new round-based mode coming to Cold War in the next few months. An easter egg hunt is set to begin later this week. Might it have something to do with that mysterious blueprint teased last week? We'll find out soon enough.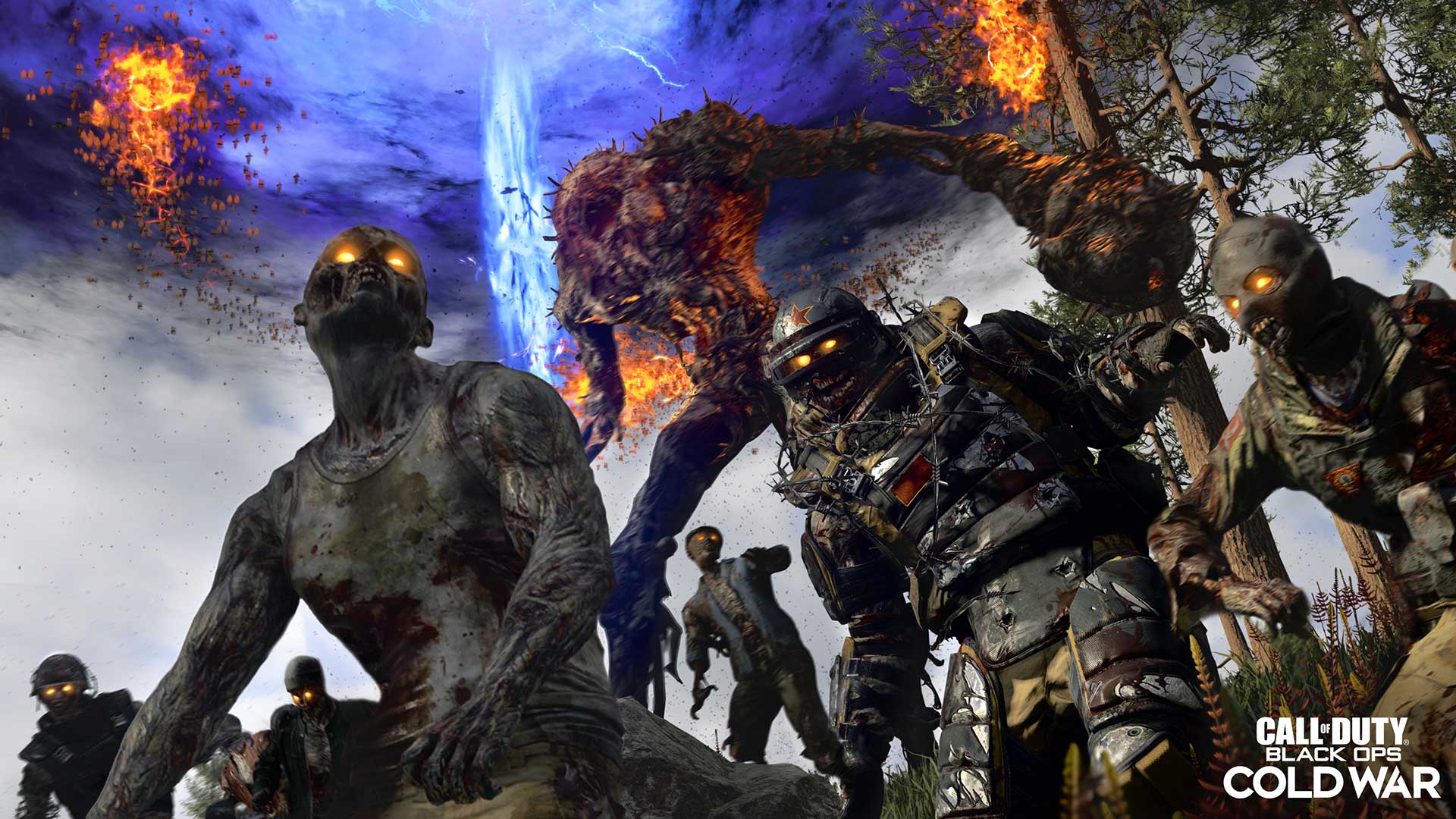 What are you most excited about in the Warzone Season 3 Reloaded update? Let us know across our social channels.
[Featured Image Credit: Activision]
Shop with GameByte!
Don't forget, you can find some of these great games and more through the new GameByte Shop! The GameByte Shop is stocked up with the latest games, merch and accessories. We might even have a new-gen console or two! Sign up for our newsletter to be notified of our console drops. Please note the GameByte Shop is available for UK customers only.