EA has confirmed that Battlefield 2042 will renew the series partnership with Nvidia, but there has been no mention of ray tracing yet.
The Battlefield games have always been known for their spectacular visuals, and 2042 will not be an exception. It's already looking to be a stunner with incredible weather effects stealing the show in recent trailers.
Beyond pretty particle effects, though, Battlefield 2042 will have several more tricks up its sleeve. EA has partnered with Nvidia once again to bring the famous RTX graphics options to the game. However, ray tracing is notably missing from the list
RTX ray tracing is currently only available on select graphics cards due to it requiring a specific component to compute. Some AMD graphics cards are beginning to support ray tracing, but it runs best on Nvidia RTX cards with them being the official tech partner.
Ray traced visuals make for a much better looking image. As light is able to reflect and refract naturally, aspects like reflections and shadows look far more realistic with the effect turned on.
Unfortunately, ray tracing tends to be a big of a resource hog, sometimes halving frame rates when the effect is enabled. That's not exactly desirable when playing a fast paced shooter like Battlefield. Luckily, Nvidia has a few other goodies on offer that might help with that.
RTX Off
DLSS and Nvidia Reflex technology will feature in Battlefield 2042 at launch. DLSS is a form of anti-aliasing that's powered by AI. It uses machine learning to render games at a lower resolution without actually losing any perceived quality. The result is an image that looks almost exactly the same but at a much higher frame rate.
Nvidia Reflex will also help to give you that competitive edge. As seen already in games like Fortnite, Apex Legends and Call of Duty, Nvidia Reflex works to reduce the amount of time between your PC rendering a frame and it being displayed on your screen. The result is that your games feel more responsive and thus more enjoyable to play.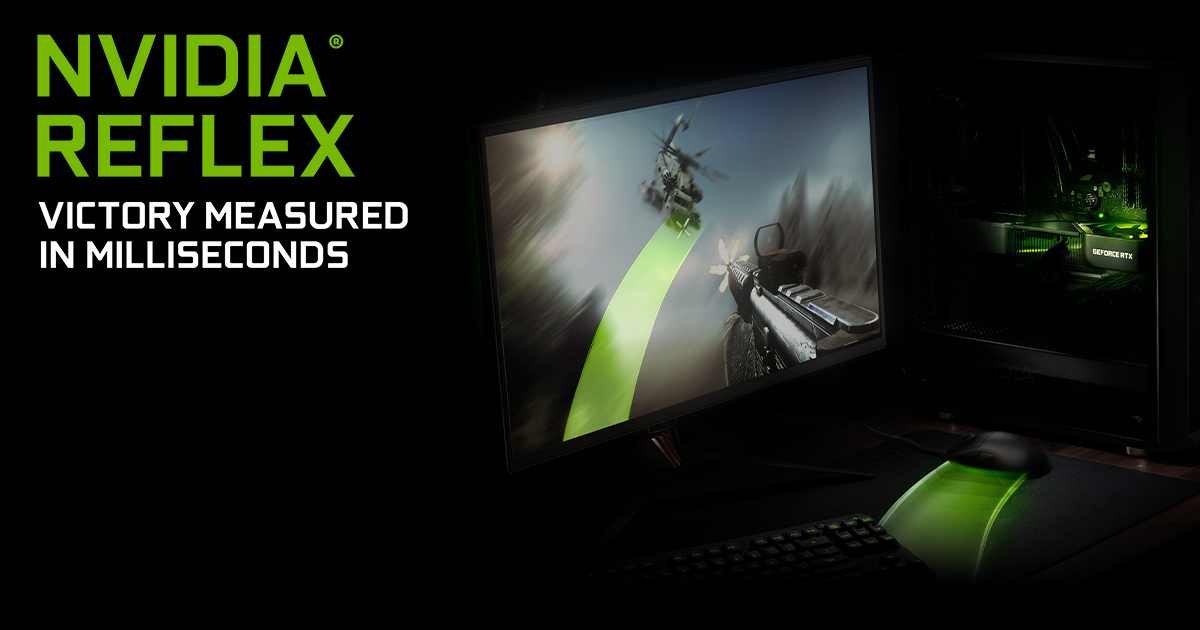 In addition to the Nvidia partnership announcement, EA has also disclosed that the Xbox Series S and X consoles will be the official platforms for Battlefield 2042. It is not yet confirmed whether any of the consoles will support ray traced visuals, either.
Battlefield V was one of the first games to support ray tracing when it debuted in 2018. It seems strange that there's no mention of the feature returning for Battlefield 2042. It might be that the feature is not yet fully ready and could be announced at a later date.
We'll likely learn more about the graphical features of Battlefield 2042 at EA Play Live later next month. We're expecting to learn more about the mysterious third game mode which is rumoured to be an ultimate sandbox mode for veteran players.
Are you disappointed that ray tracing might not feature in Battlefield 2042? Let us know across our social channels.
Shop With GameByte!
Don't forget you can find some of these great games and more through the new GameByte Shop! The GameByte Shop is stocked up with the latest games, merch and accessories. We might even have a new-gen console or two! Sign up to our newsletter to be notified of our console drops. Please note the GameByte Shop is available for UK customers only.
Featured Image Credit: EA/DICE