Halo Infinite multiplayer has been out for well over a week now, and players have been getting to grips with all the new maps available in the game. So naturally, it's time for them to be ranked from worst to best.
These are just one woman's opinions, but feel free to agree or disagree and let us know your picks as well. Let's begin!
10. Deadlock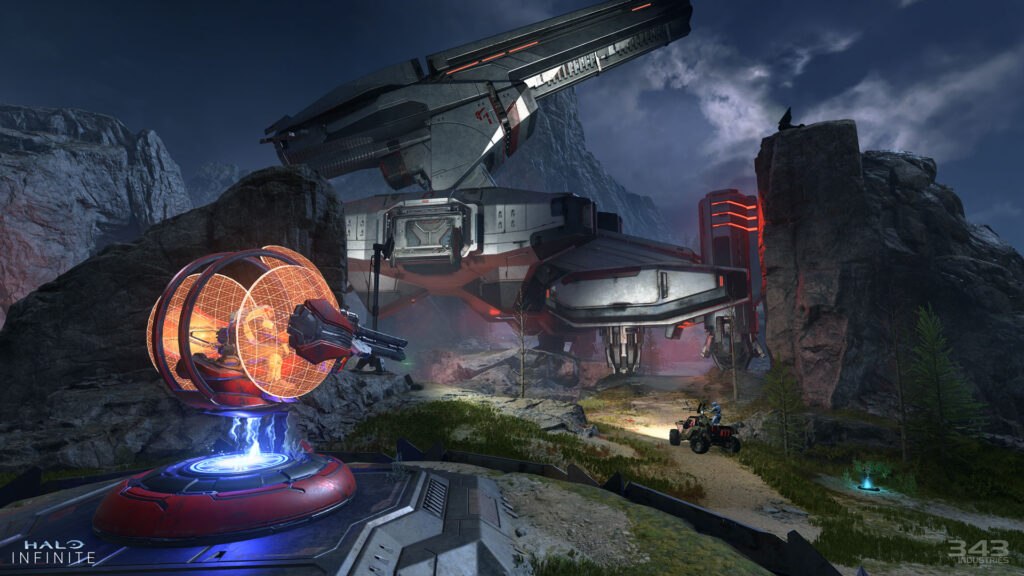 Deadlock doesn't quite hit the mark for me. While it does offer an impressive structure in the middle with that huge Banished anti-air cannon, the actual play area is lacking. It's super open, which makes pushing to the other side of the map frustrating when you get shot from all sides every time.
It doesn't help that the vehicle spawns are incredibly limited and usually die within seconds of entering enemy territory. Deadlock sadly doesn't stack up to the great BTB maps of old.
9. Launch Site
Launch Site is a weird one. It feels way too big for a 4v4 map, but not big enough for 12v12. One side starts in a vantage point while the other spawns below with a set of vehicles. There are loads of little paths through buildings and vents to crawl through too.
It doesn't really feel too great to play – the action is slower due to its size, but vehicles can't really do much due to how easy it is to hide away from them. It's not surprising this map is the only arena map to not make it into the ranked mode.
8. Fragmentation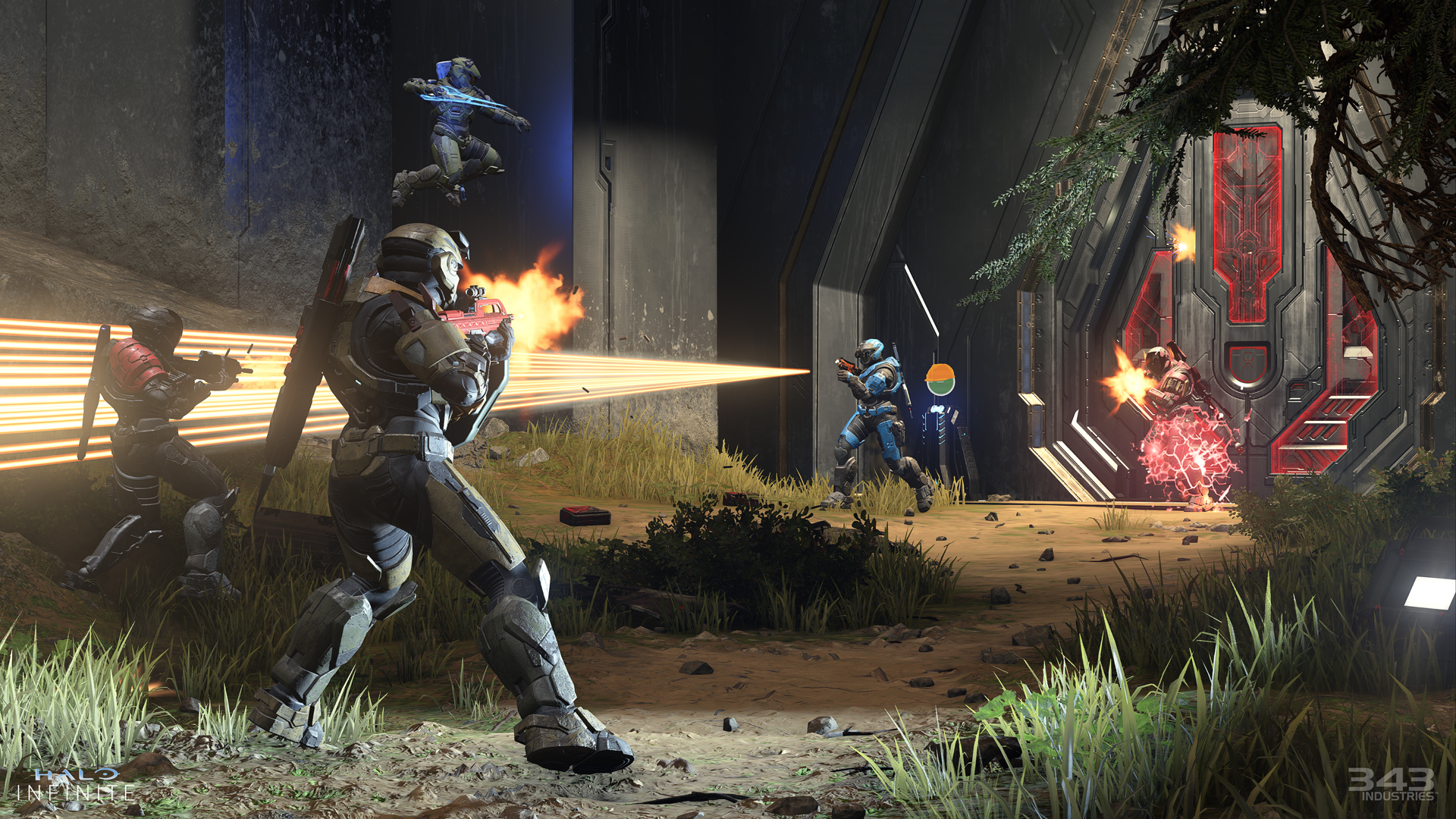 Fragmentation is a more creative take on a BTB map, but still comes with a big problem. Vehicle gameplay is once again lacking, thanks to some rather narrow roads which turn into easy chokepoints.
However, this map is classic Halo with those cool Forerunner towers, and it even has a couple loot caves to grab weapons or equipment from. It's not a bad map, just not as good as something like Blood Gulch or Valhalla.
7. Bazaar
Bazaar is set in a revitalised version of Mombasa during the process of being rebuilt. It's more rustic and gritty than Streets, which is an interesting take. The gameplay, particularly Capture the Flag, is the focus here, though.
It's a symmetrical map with a central area stacked with powerful weapons and equipment. The action naturally flows into the centre, but there's a lot of potential for players to find a path through the various buildings to reach the enemy's side.
6. Live Fire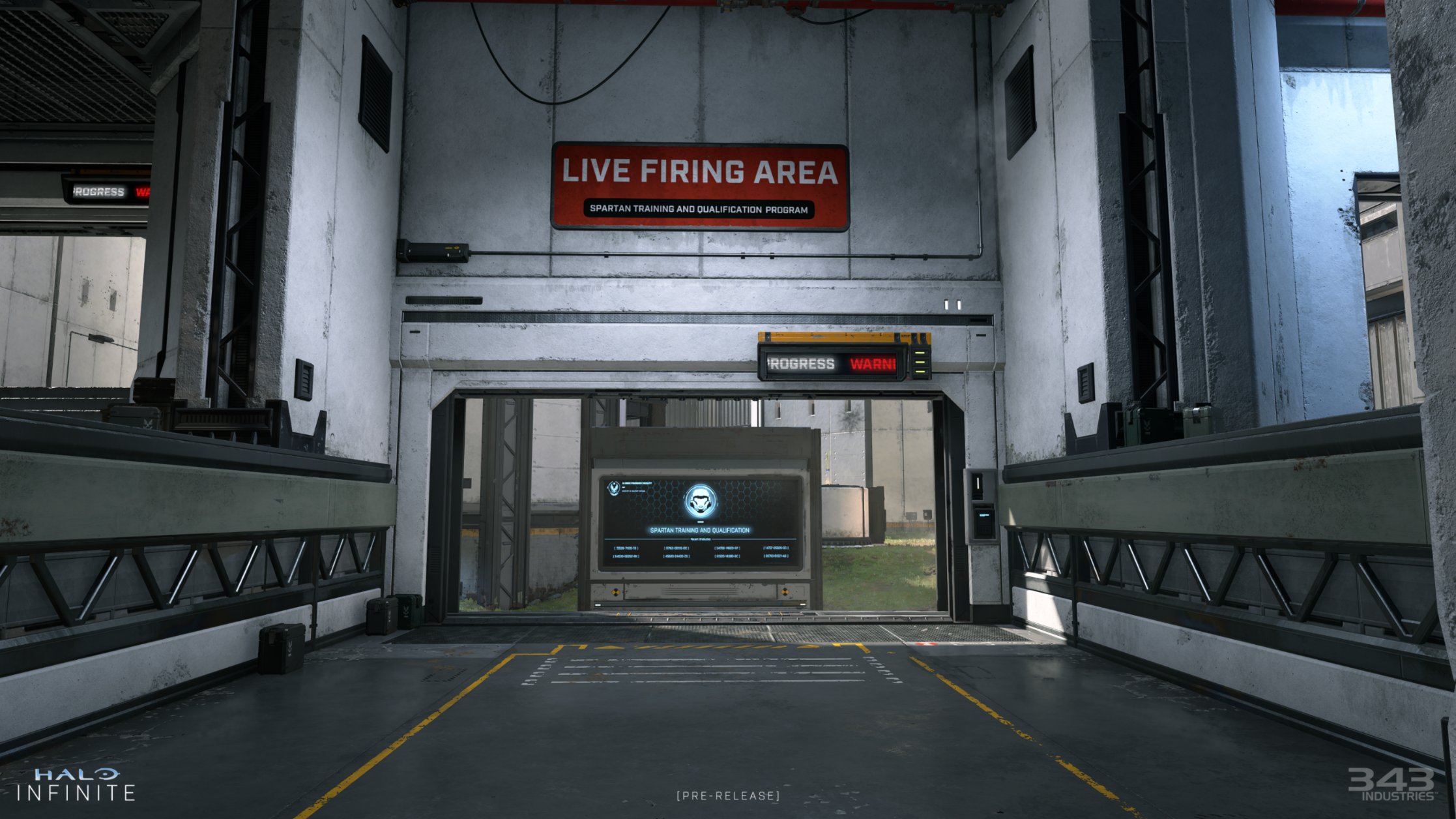 Live Fire is set in the academy where the game's tutorial takes place. Visually it's reminiscent of The Pit from Halo 3, but with a more asymmetrical layout. It's a strong addition to Infinite's arena maps thanks to its clean design and the flow of gameplay.
Each corner is distinct and plays differently, with quick access to the central power weapon spawns. It isn't the best of the bunch, but Live Fire is a solid map for competitive matches.
5. Recharge
I've played so much Recharge since the first technical flight that I should really be sick of it by now, but I'm still enjoying it a lot.
It's the only arena map with a sword/hammer currently, and it has the grappling hook too. This is an awesome combo if you can get your hands on it.
The spawns can be a little weird due to how scattered your team can get, but outside of that Recharge plays well. It's particularly good for Strongholds, and manages to have more interesting design than some of 343's previous "human facility"-style maps.
4. Behemoth
Behemoth is one of the most visually stunning maps in Halo Infinite. And thankfully, the gameplay is great too.
While it may not be the most conventional arena map, I appreciate that it tries to do something different. For the most part, it works really well.
Outside of ranked, this map has multiple vehicle spawns and plenty of open space to use them. There's even a giant hole in the middle which is a prime target for cheeky repulsor kills.
3. Streets
Streets is a brilliant map which looks as good as it plays. The layout is excellent, but the thing I love most is the huge amount of detail here.
Every corner of this map is packed with little secrets and cool visuals, like the arcade machine playing retro versions of the Halo soundtrack. The whole map pays homage to Halo 3: ODST, but it feels more lived-in than that game's version of New Mombasa did.
2. Aquarius
Aquarius didn't do much for me initially, but the more I play it the more I think it might actually be Infinite's best arena map. It feels similar to Midship from Halo 2, but set in a terraforming facility full of greenery cascading down the walls.
It has a really nice aesthetic and top-notch gameplay. The Heatwave is particularly fun to whip out in Aquarius' narrow rooms. The action is constant, and CTF is a highlight due to the chaotic flag runs this map always creates.
It takes a simple concept and turns it into a unique, fun experience that always makes for great games.
1. Highpower
Now this is more like it. Halo Infinite only has three BTB maps, and thankfully Highpower salvages an otherwise weak line-up.
This map actually gives vehicles some room to breathe, and it flows really well compared to the others. It's the only map with regular Wasp spawns, which are easily the best vehicles in the game (well, maybe not as good as a Scorpion, but good luck finding one of those).
It's a huge step-up and one of the best BTB maps 343 Industries have created.
What are your favourite maps in Halo Infinite? Let us know on social media!
Shop with GameByte!
Don't forget, you can find some of these great games and more through the new GameByte Shop! The GameByte Shop is stocked up with the latest games, merch and accessories. We might even have a new-gen console or two! Sign up for our newsletter to be notified of our console drops. Please note the GameByte Shop is available for UK customers only.
[Featured Image Credit: 343 Industries]