You may have heard about the new Squid Game-inspired "Crab Game", a free-to-play multiplayer game on Steam.
Well, it's getting a big update to keep its popularity rising, and it includes a bunch of new maps and games. The update has two entirely new game modes along with nine new maps, according to creator DaniDev in its official announcement.
The two game modes are "Race" and "Bustling Button". Race is pretty self-explanatory, and players will have to beat each other to the finish line to avoid elimination. Bustling Button is a pure RNG game where players have to hope the buttons they're about to press won't explode.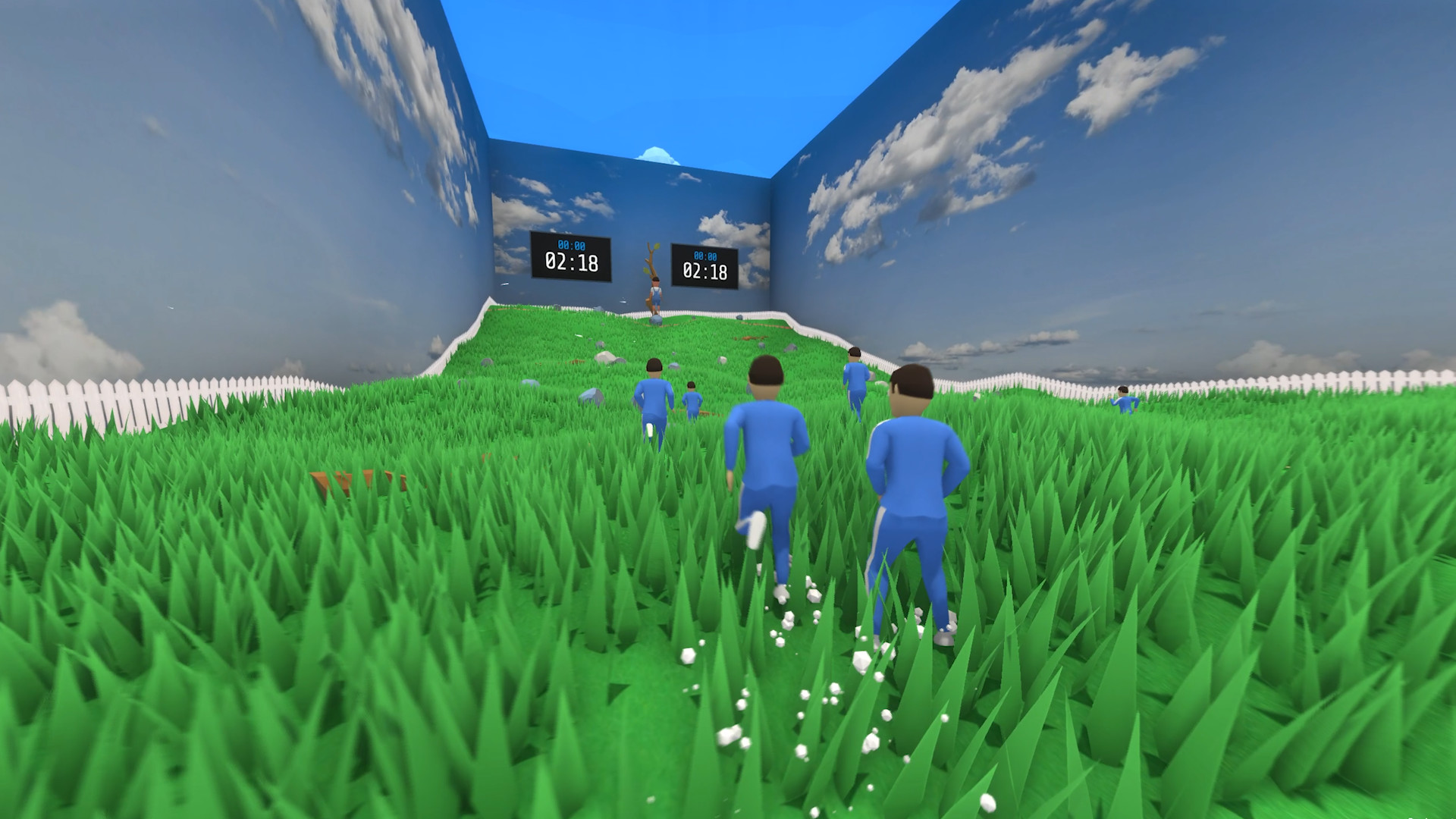 A ton of new maps are being added, which will help to provide some more variety in the game. These include new beach and jungle locations to eliminate each other in.
Crab Games
The content update also mentioned recent fixes to the DDoS attacks and IP leaks the game was experiencing. Crab Game was built on an old network prone to problems, but DaniDev recently rebuilt the entire game on a more secure Steam network. Hopefully that means those issues are over with, but it might be super smooth to start.
"There might be some issues due to this," DaniDev said. "I had to completely swap out the old networking, but I'll work on making it run smoother!"
Crab Game is free on Steam, and it's currently making waves on Twitch. Many big streamers are joining up to participate in their own Crab Games.
Are you going to playing this new update for Crab Game? Let us know on social media!
Don't forget you can find great games and more on the GameByte Shop! Our store is stocked up with the latest games, merch and accessories. We might even have a new-gen console or two! Sign up to our newsletter to be notified of our console drops, deals and more. Please note the GameByte Shop is available for UK
Featured Image Credit: DaniDev