Storm Point has made its arrival in Apex Legends, and players are already debating the best places to drop.
So far it's looking like a great addition to the game, with a lot of interesting places to fight in. It's quite pretty too, which is a nice contrast to the typical bloodshed you'll find in the average match.
But which places are the best to land in? Here are a few examples of areas you can try if you're not sure where to drop!
Antenna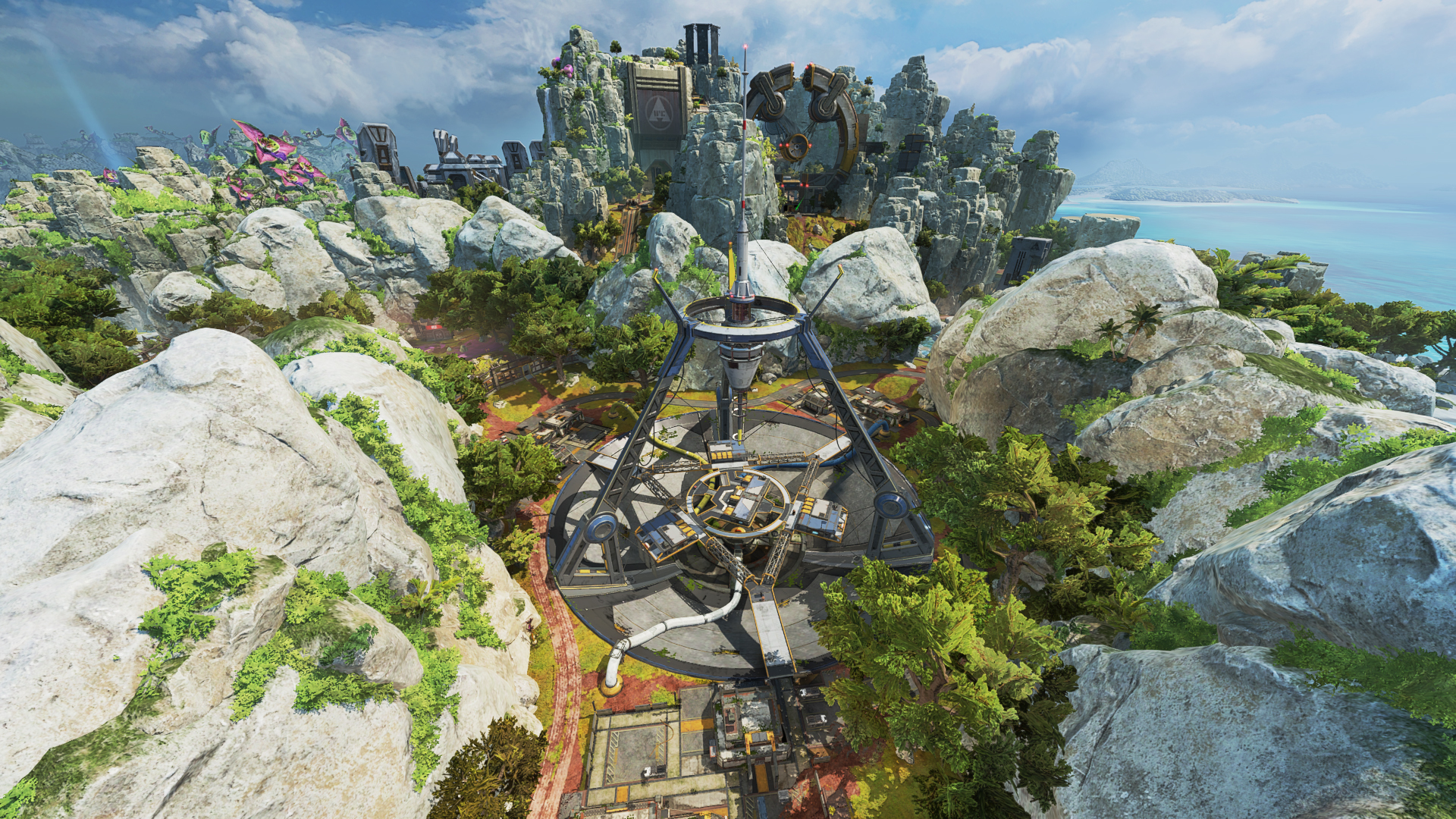 Antenna can be a great place to drop. However, you should be careful if you drop right in the center – you might find yourself trapped in by multiple teams. Drop around the edges and close in towards the center building instead. Also, you can make a quick escape down to the bottom of Antenna if you're in trouble, which can help to throw the enemy off a bit.
Antenna allows for easy access to 3 different routes through the map. That means you have plenty of choices when moving to your next location. Overall it's a solid, but risky, drop zone.
Barometer
This is one of the biggest areas on Storm Point. Barometer serves as a new hotspot and you can pretty much guarantee multiple teams will be dropping here every game. It's pretty huge, and there's a lot of verticality to it.
Smart players can use its different layers to their advantage. One good idea is dropping on the highest point of Barometer to loot safely, then dropping down on unsuspecting teams. The loot is usually high quality and it's a great place to get early kills if you're skilled enough.
Definitely one of the better places to drop, and it'll prove to be one of Storm Point's most popular areas as time goes on.
Storm Catcher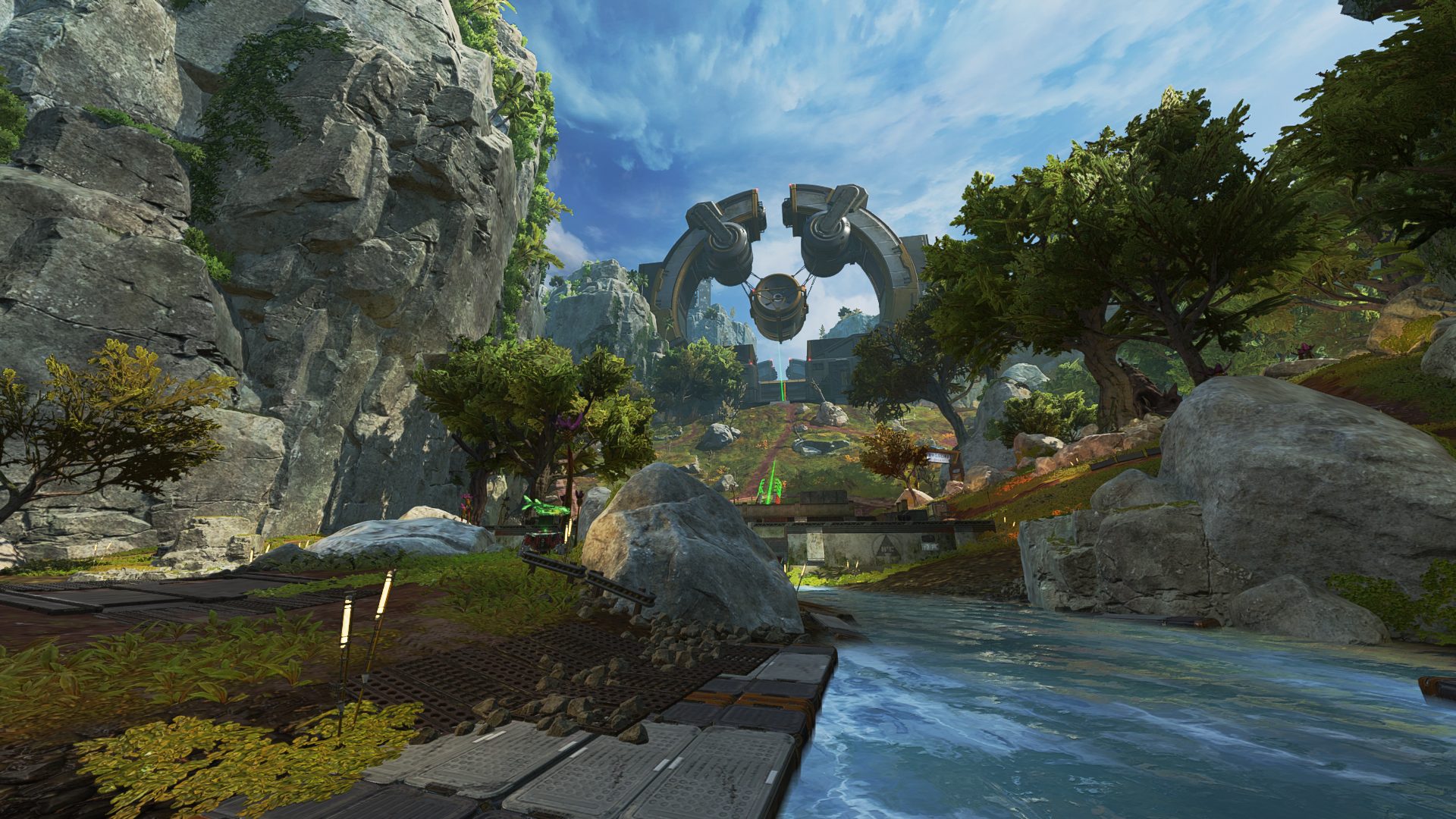 Storm Catcher is another solid place to drop. It's got a good amount of loot, and offers long sightlines into other areas of the map. From Storm Catcher you can head in numerous directions, all of which can be good options for the mid game. Just make sure you land on the balconies as there's a chance you can miss, resulting in you having to climb back up.
Storm Catcher is also largely indoors, unlike some areas which have more open spaces to shoot across. For players who want to get stuck into close quarters combat right away, this is one of the best places to go.
The Wall
This is another big area to drop into, with ziplines connecting it to other locations on the map. It's got a ton of loot and wide sightlines, and lots of buildings to fight through. Expect a lot of people to be dropping here, as it's one of the bigger spots on the map (and it looks pretty cool from the outside too). Players dropping here are in prime position to move to a variety of different places on the map, including North Pad, Highpoint and the Command Center.
Additionally, Highpoint is another solid place to drop, and you can zip straight down to The Wall after grabbing some loot there. It's also the only place on the map with a redeploy balloon, which can get you to where you need to go quickly.
Checkpoint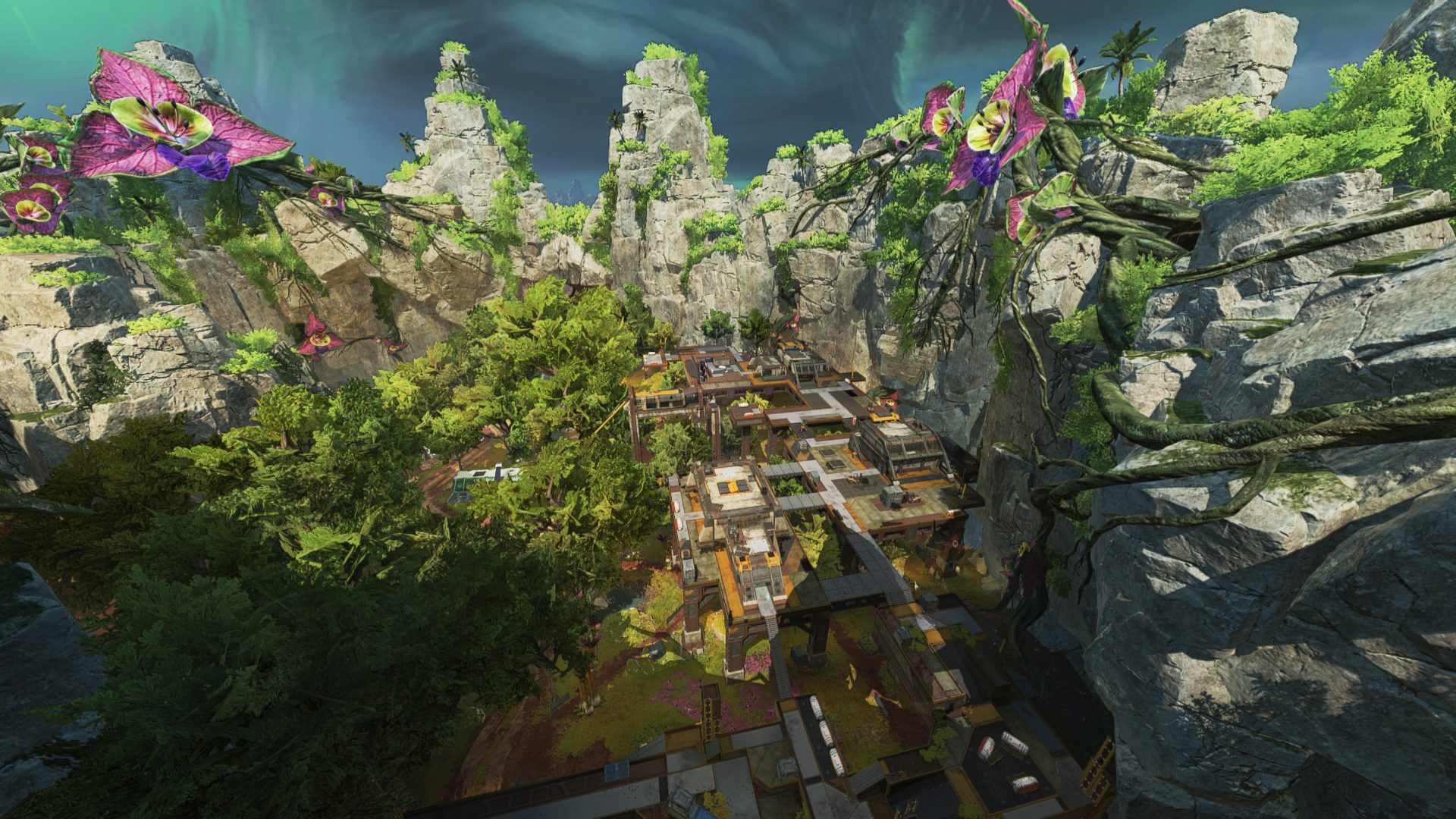 Checkpoint is a neat little outpost hidden within some tall rocks and a dense treeline. If things get dicey, you can leap off the platforms to the safety of the jungle floor below. But there are many buildings to drop onto, and the loot is usually solid enough that your whole team will have a fighting chance against others.
It has a big vantage point looking over the north side of the map which can be a great asset. One of the only ways up to Checkpoint is with a zipline, which makes it tough for enemy teams to get the drop on you. It's a good place to start but it usually results in some early action, so be prepared.
Have you been playing Storm Point? What are your favourite places to land? Let us know on social media!
Shop With GameByte!
Don't forget you can find some of these great games and more through the new GameByte Shop! The GameByte Shop is stocked up with the latest games, merch and accessories. We might even have a new-gen console or two! Sign up to our newsletter to be notified of our console drops. Please note the GameByte Shop is available for UK customers only.
Featured Image Credit: Respawn/EA