In a new post, Respawn Entertainment have revealed a lot of details about the latest Apex Legends map to arrive in the game.
The new map is called Storm Point, and it'll be coming to Apex Legends on November 2nd. It's set on a mysterious island with tropical vistas and rocky mountains.
The map is full of wildlife, including Prowlers. These beasts hunt in packs and they can be found patrolling their Prowler Dens. But the real terror comes from the new spider enemies. Causing damage to spider eggs will cause these monsters to swarm you. They're easier to kill than Prowlers, but they can spit webs at you from afar before moving in to sink their teeth in.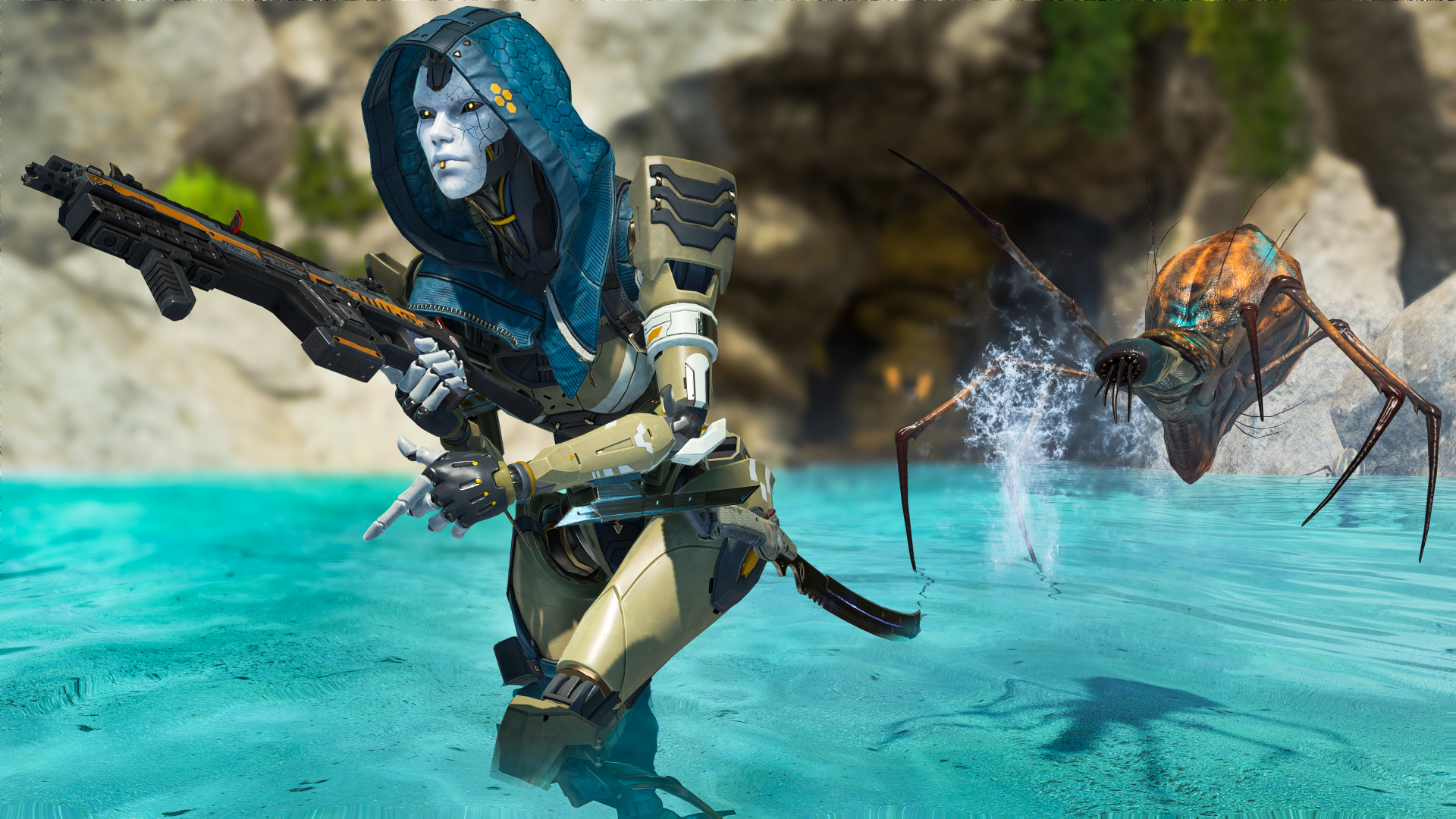 You can fight these new creatures in Wildlife Nests, which reward you with loot and crafting materials. And Flyers are also on the new map. These are flying creatures which drop loot from the sky.
Storm Point also replaces redeploy balloons with new gravity cannons. These can shoot you across the map in an instant, and you have complete control of your weapons, abilities and grenades in the air.
Points of interest on the map include Barometer, the heart of Storm Point, and the Command Center – a huge complex rich in loot. Then there's Checkpoint, an outpost surrounded by a dense forest, and a crash site called Shipfall. There are lots of other areas to explore too, many of which are guaranteed to become popular places to drop.
What do you think of the new map Storm Point? Let us know on social media!
Shop With GameByte!
Don't forget you can find some of these great games and more through the new GameByte Shop! The GameByte Shop is stocked up with the latest games, merch and accessories. We might even have a new-gen console or two! Sign up to our newsletter to be notified of our console drops. Please note the GameByte Shop is available for UK customers only.
Featured Image Credit: Respawn/EA