Doctor Strange 2, the Multiverse of Madness's, has had its runtime revealed, and it's gonna be a long one.
Listings for the upcoming sequel to Doctor Strange have started coming out, and they may have inadvertently revealed the movie's runtime. One listing, Ingresso, states the Marvel sequel will be clocking in at 148 minutes.
This makes it one of the longest MCU films ever. Only Avengers: Endgame, Infinity War and Eternals are longer. Spider-Man: No Way Home has a roughly equal runtime as well.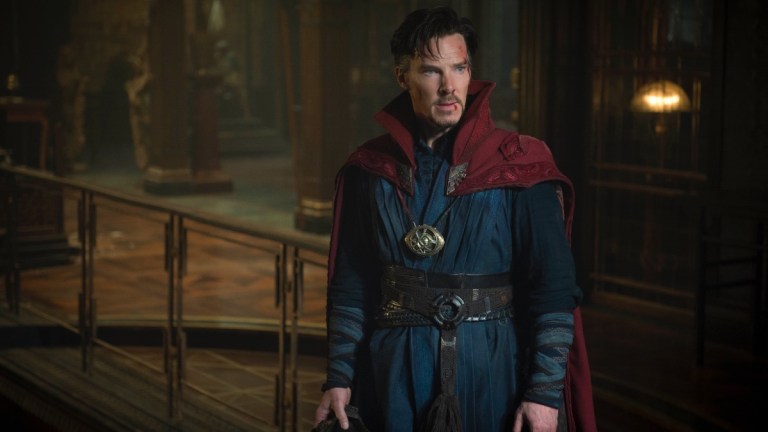 Multiverse of Madness
Benedict Cumberbatch, who plays Doctor Strange, also spoke about the film recently. He said "To try and make a massive film like that under the constrictions of a pandemic and the delays that have ensued, partly because of The Power of the Dog, but also because of everything that was lined up and had to be pushed back from Marvel. It's been tough for everyone. Also, incredibly enjoyable and no less enjoyable than the first one."
The official synopsis for Doctor Strange in the Multiverse of Madness says "To restore a world where everything is changing, Strange seeks help from his ally Wong, the Sorcerer Supreme, and the Avengers' most powerful Scarlet Witch, Wanda. But a terrible threat looms over humanity and the entire universe that no longer can be done by their power alone. Even more surprising, the greatest threat in the universe looks exactly like Doctor Strange."
Are you excited to see that Doctor Strange 2 has a long runtime? Let us know on social media!
Along with the latest games, merch, and accessories, the GameByte Shop has an epic Loyalty Points Scheme – earning you points for every £1 you spend to redeem for huge discounts! Also, sign up to our newsletter to be notified of new-gen console drops, deals, and more. Please note the GameByte Shop is available for UK customers only.
Featured Image Credit: Disney