Bella Thorne has said she would want to play Lady Deadpool in the upcoming third Deadpool movie sequel.
Not much is known about Deadpool 3, but we do know it's in the works. It's being directed by Shawn Levy, director of Free Guy and The Adam Project. It'll obviously see Ryan Reynolds return as the titular superhero too.
But despite not knowing much about the film, we do know someone who wants to be a part of it – Bella Thorne. The actress talked about the film in an interview, where she revealed who she would want to play.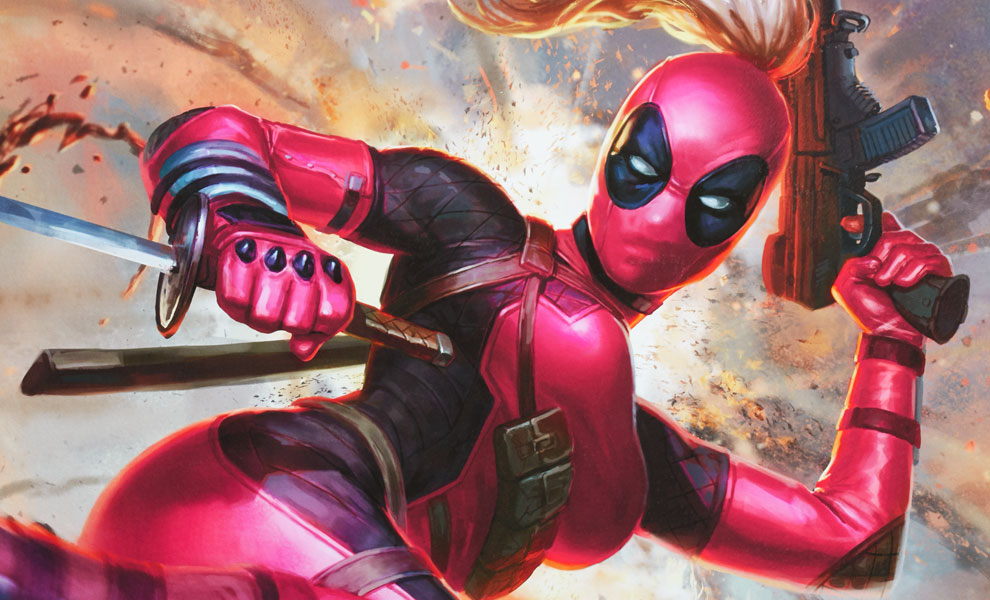 Bella Thorne as Lady Deadpool
When asked about potentially playing Lady Deadpool, Thorne said "Yes, superheroes are definitely fun. I love action stuff, naturally, and I do a lot of action stuff with stunts and whatnot. It's just always really fun on set and it breaks up the work day when you get to concentrate on the body and feel and how to perform not just using your voice. That's always fun for me."
She went on to say "Deadpool is my favorite. It's so raunchy and, hello, who doesn't love Ryan Reynolds? He just f*cking nails that role to the floor." And when told that Deadpool 3 is in the works, she replied with "Guys! I'm here, where are you at?"
So it seems Thorne is a big fan of Deadpool, but whether she can find her way into the movie is another question.
Would you like to see Bella Thorne play Lady Deadpool in Deadpool 3? Let us know on social media!
Along with the latest games, merch, and accessories, the GameByte Shop has an epic Loyalty Points Scheme – earning you points for every £1 you spend to redeem for huge discounts! Also, sign up to our newsletter to be notified of new-gen console drops, deals, and more. Please note the GameByte Shop is available for UK customers only.
Featured Image Credit: Phillip Faraone/Getty Images/Alex Pascenko