Call of Duty: Black Ops – Cold War received a huge update this week with new maps, game modes and weapon balancing. Also in the mid-season update came big things for Outbreak, Cold War's spec-ops-zombie hybrid mode.
Outbreak was introduced at the start of Season 2. It brings together the mission structure of Modern Warfare's spec-ops mode while spicing things up a little with the zombie hordes synonymous with the Black Ops franchise.
Here's everything new that was added to Outbreak this week.
New Region
A new region has been added to the world of Outbreak. We've seen this map, Sanatorium, before – it was previously used for the large-scale, squad-based Fireteam mode. The variation seen in Outbreak takes place at night and can be accessed by advancing through the portal at the end of each area.
This is the first new map to be added to Outbreak since it launched in February. Though it first appeared that Outbreak would be a time-limited event, the fact that new maps are being added into the mix would indicate that Outbreak is here to stay for a little while longer.
This week's update also saw the addition of a new Fireteam map in the form of Golova. Golova, much like the rest of the maps available in Fireteam and Outbreak, is set in the Ural mountains. It wouldn't be too much of a stretch to speculate that Golova could be the next location to come to Outbreak further down the line.
New Objective
While playing Outbreak, there are several objectives for the squad to complete before they can either exfiltrate or progress to the next area. Joining the list of five primary objectives is 'Secure'.
To complete a Secure objective, players must first activate a beacon that calls down two 'Essence Conversion Modules' from orbit. These rocket-shaped modules will fall from the sky in two separate locations, and you're instructed to look out for them as they land.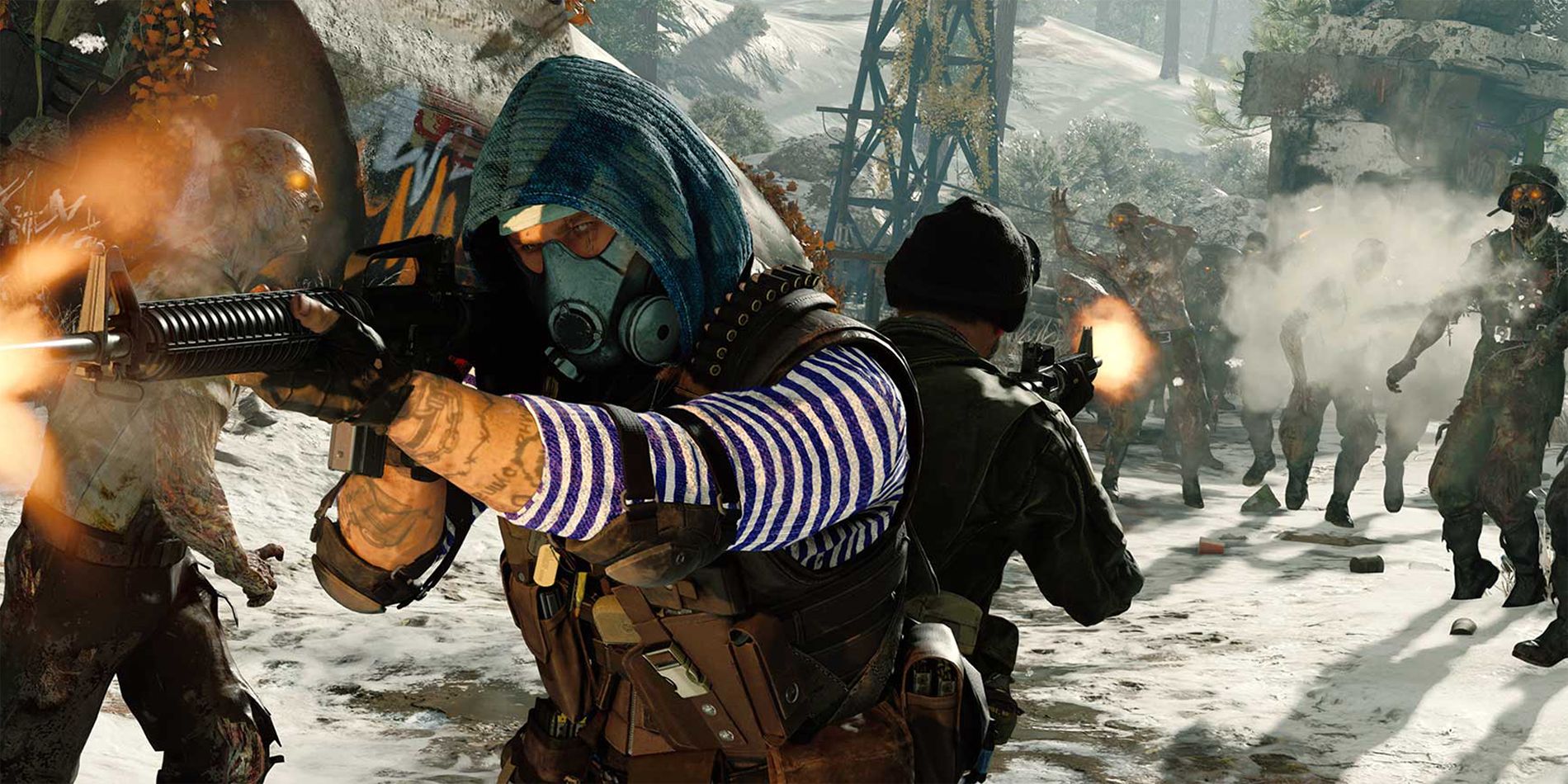 Once the objectives have landed, a perimeter will appear around them, similar to a capture point in the Domination multiplayer mode. It's then the player's job to kill zombies within that perimeter to power up the Essence Conversion Modules.
This process can take quite a while, and it's also fairly dangerous as you'll need to stay in one spot to complete the conversion process. One tactic is to split the squad between the two objective points. This can run the increased risk of getting downed without help as the objective points usually land far apart from each other.
New Intel
If you're following the story of the Dark Aether, you'll be pleased to know that brand new intel has arrived with the new update. Audio Logs and Radio Transmissions further expand upon the store that Outbreak is telling. They'll be littered about the new Sanatorium region.
A post on the official Call of Duty blog also teases that more of the story could unfold in the coming weeks: "…keep your ears open for other mysteries appearing throughout the Ural Mountains.".
New Vehicle
Those looking for a new whip to cart about the Ural Mountains can now do so on the Dirt Bike. With a greater deal of manoeuvrability, the Dirt Bike is a much more versatile option for those trying to dodge the zombie horde. That said, it can only carry two players at once, so you'll have to fight between your squad for who gets to ride shotgun.
Any skins already unlocked for the vehicle via the battle pass can be used in Outbreak, too. At least you'll look drippy while zipping about the mountains.
There's also a plethora of bug fixes and gameplay improvements that have been made to Outbreak, making the experience (hopefully) a bit smoother.
For more on how this week's update affected Cold War's multiplayer, give our previous report a read.
Will you be jumping back onto Outbreak after the update? Let us know across our social channels.
[Featured Image Credit: Activision]