The Dawning is back in Destiny 2, featuring a new host of items to earn and things to do.
The Dawning is a seasonal event that always arrives around Christmas/New Year time. It's a free event that runs from December 14th to January 4th, and this year guardians can get involved with some new festive activities.
This year, we'll be baking treats with Eva Levante. The character will be back in the tower, and she's got her own oven you can use to bake stuff. By doing certain things in the game you can earn ingredients for baking.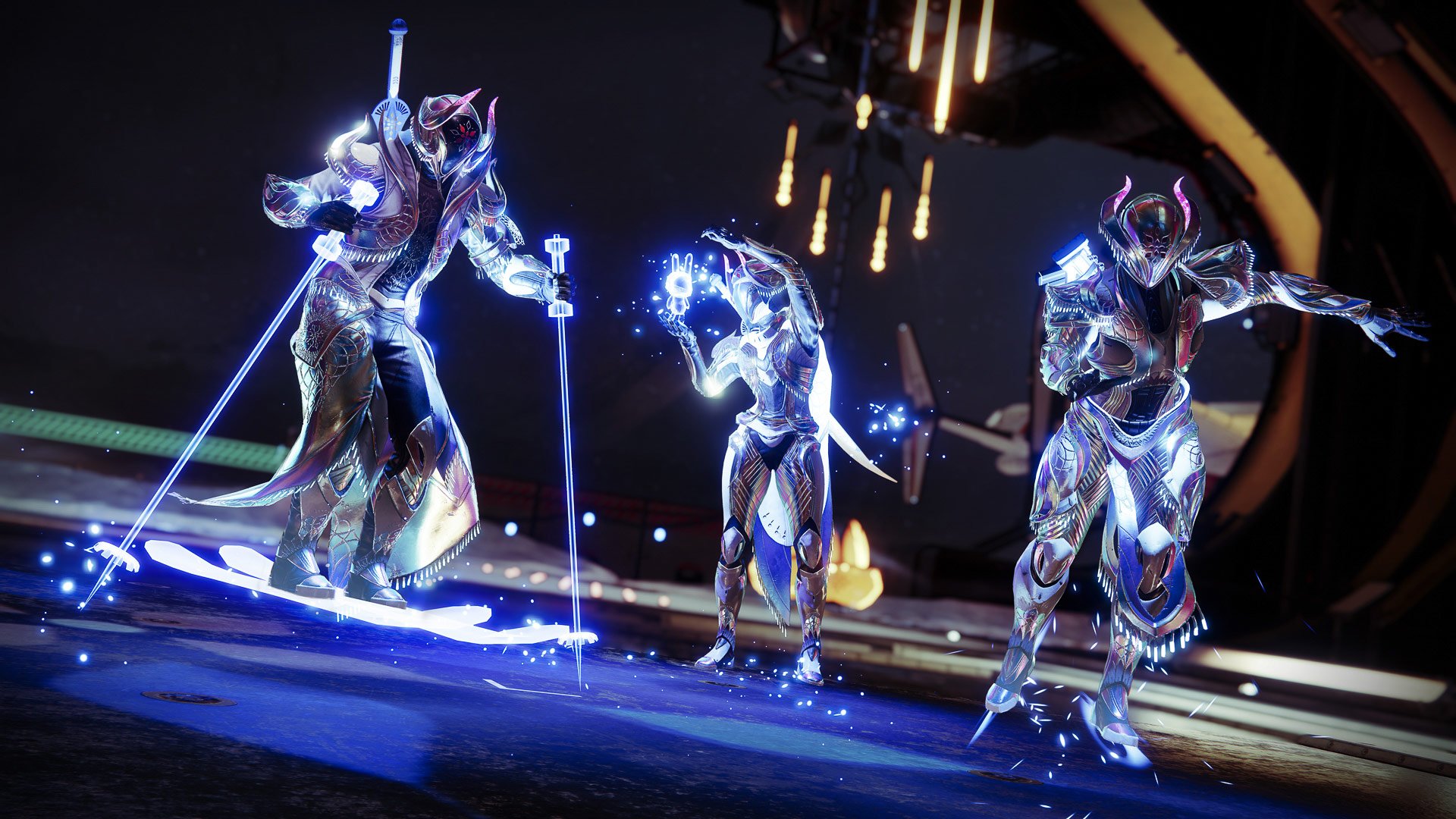 That could be killing certain enemies or getting specific types of kills. For example, you can get "Ether Cane" with Fallen kills, "Cabal Oil" for killing Cabal or "Vex Milk" for killing – you guessed it – Vex. There are plenty more ingredients to get too, so you'll be in for a bit of a grind.
Dawning Rewards
When you've baked something, you can deliver it to a character in the game to get rewards. You can earn the Glacioclasm fusion rifle, Avalanche machine gun and Zephyr legendary sword.
Another big reward is the Vapoorwill Spin Exotic ship. To get it, you have to complete both of Eva's quest lines. Doing these will also give you more gifts along the way.
If you feel like spreading a bit of festive cheer with Destiny characters to get some nice loot, definitely give this event a shot!
Let us know if you'll be partaking in The Dawning this year on our social media channels!
Don't forget you can find great games and more on the GameByte Shop! Our store is stocked up with the latest games, merch and accessories. We might even have a new-gen console or two! Sign up to our newsletter to be notified of our console drops, deals and more. Please note the GameByte Shop is available for UK customers
Featured image credit: Bungie