Avatar 2 has officially been given a title and release date, but much to our disappointment, we still don't have a trailer yet.
The hugely-anticipated sequel to James Cameron's Avatar will officially be titled 'Avatar: The Way of Water'. It will release on December 14th pretty much everywhere, though North America will have to wait an extra couple days.
Avatar 2 – What's the title and release date?
The news was revealed at CinemaCon, where viewers were treated to new footage of the film. We also got a plot synopsis. The movie will follow original protagonist Jake Sully as he lives on Pandora. But when a familiar threat arrives on the planet again, Jake must protect his new home alongside the Na'vi race.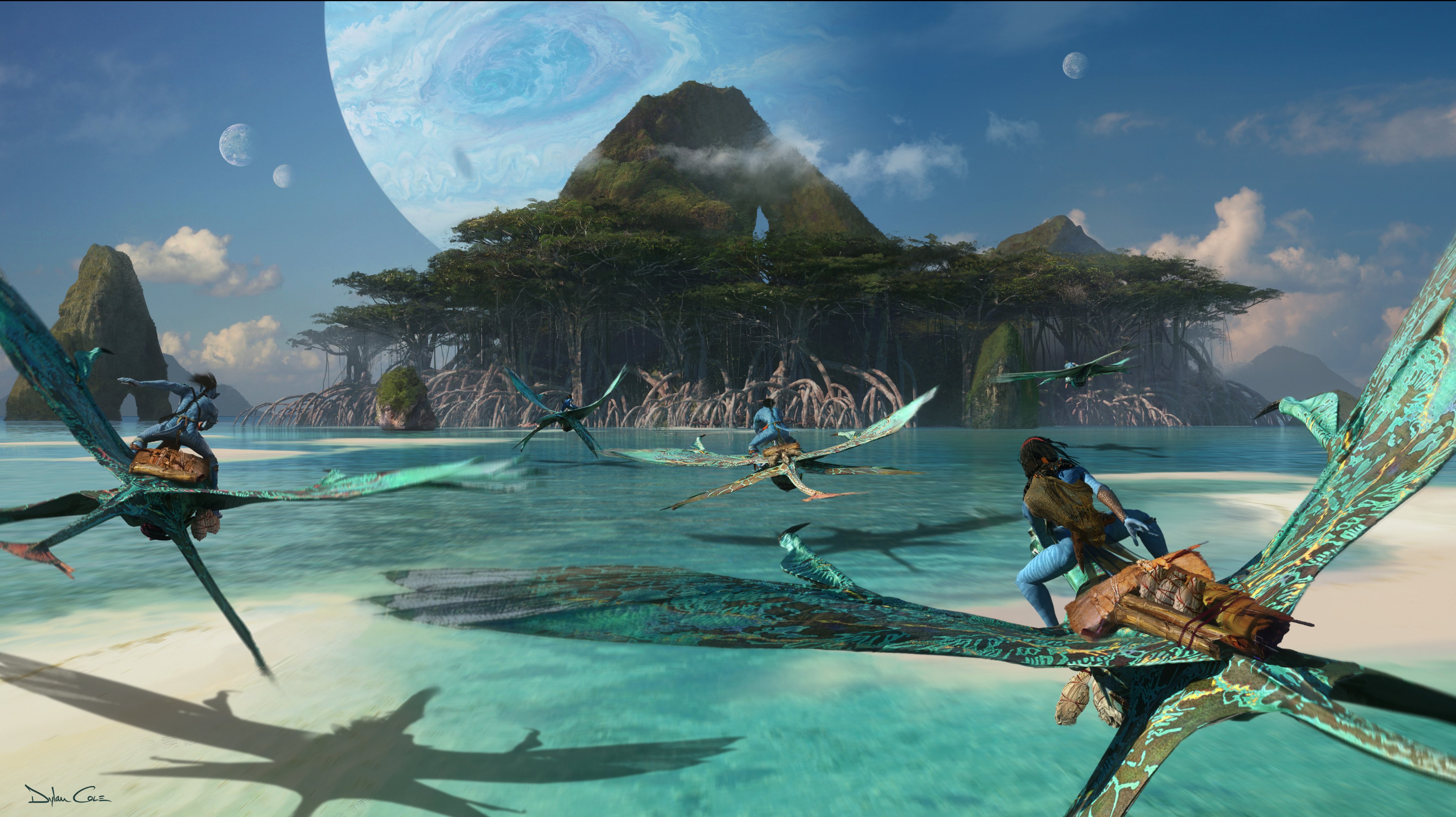 According to Cameron, there are plans to create a connected saga between all four upcoming Avatar movies. Cast members were also revealed – they include Sigourney Weaver, Kate Winslet, Michelle Yeoh, Stephen Lang, Giovanni Ribisi, Oona Chaplin and Jermaine Clement.
A trailer for Avatar: The Way of Water is expected to be shown soon. It will be revealed during screenings of Doctor Strange in the Multiverse of Madness, which releases on May 4th.
It's an exciting time for Avatar fans, and it looks like their patience is finally paying off in a big way. What are your thoughts on the Avatar 2 title and release date? Let us know across our social channels.
The fighting in Ukraine is causing families to flee their homes. Please give now to save lives and protect people in need. Donate today!
Keep the conversation going by heading over to our Facebook and Twitter pages. You can also find us on Instagram, TikTok, and YouTube. Be sure to also check out our friends over on GameByte and Sporf.
Along with the latest games, merch, and accessories, the GameByte Shop has an epic Loyalty Points Scheme – earning you points for every £1 you spend. Sign up to hear about exclusive deals, PS5 console drops, and more!
Featured Image Credit: 20th Century Studios