A new podcast called Halo Infinite: Memory Agent has been released on Spotify for the release of the game's campaign.
The podcast follows a "lone secret agent from the Office of Naval Intelligence", who is sent on a mission to relay information to Master Chief. However, every seven hours, her memory resets.
The podcast's description reads: "Through the help of an AI companion and battlefield reports of others who have encountered the legendary hero, she pieces together just how important her task may be".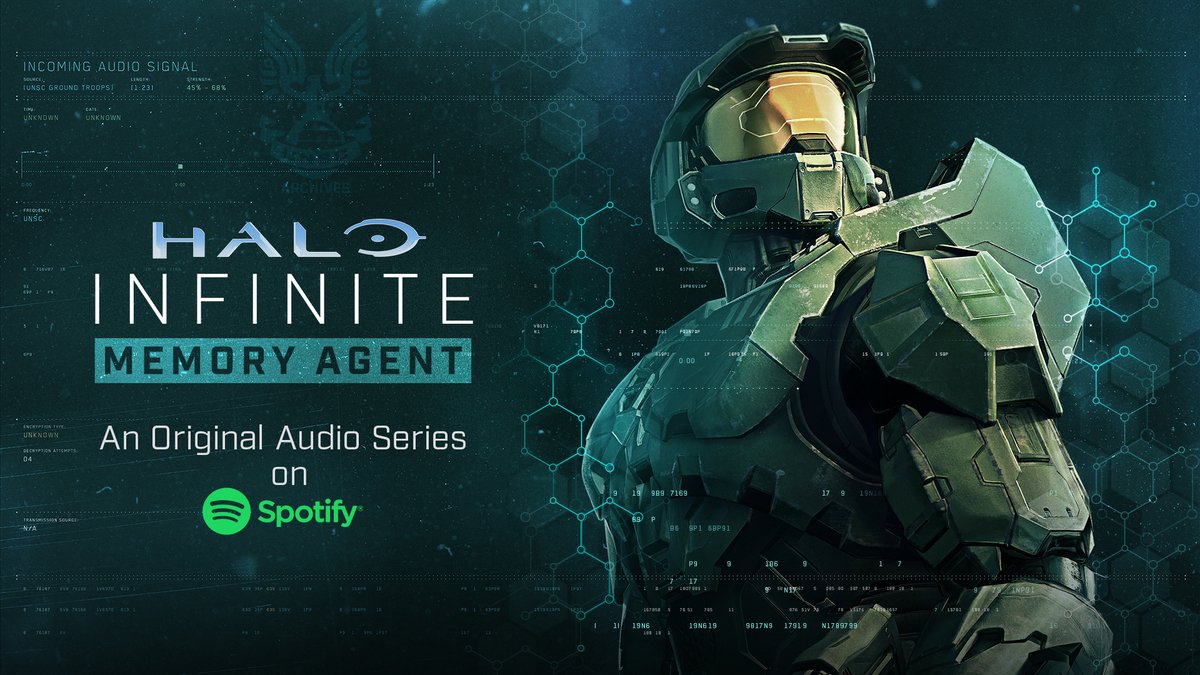 Each episode of the podcast is around 10 minutes long. The podcast is exclusive to Spotify, so you won't be able to listen to it on other platforms.
Hunt The Truth, Again
Memory Agent is reminiscent of the Hunt the Truth podcast released for Halo 5: Guardians. That podcast was an excellent bit of marketing that set the stage for the game's story (even though the game kinda failed to follow through). This podcast is a lot smaller, but should still interest fans of the franchise's story or lore.
Halo Infinite's campaign is out now, and it's receiving rave reviews. Many feel that the game is 343 Industries' best effort yet. It manages to evolve the Halo series while staying true to its roots. It's available on Xbox Game Pass or with a regular purchase, and you can play it on Steam too.
Are you busy playing Halo Infinite? Let us know on social media!
Shop with GameByte!
Don't forget, you can find some of these great games and more through the new GameByte Shop! The GameByte Shop is stocked up with the latest games, merch and accessories. We might even have a new-gen console or two! Sign up for our newsletter to be notified of our console drops. Please note the GameByte Shop is available for UK customers only.
[Featured Image Credit: 343 Industries]