Breath of the Wild is one of the most critically-acclaimed and beloved titles to come out in recent years. It took the classic Zelda formula and turned it into a gigantic open-world adventure with freedom like no other.
From big open-world adventures to smaller titles, many games are trying their hardest to replicate the magic of Breath of the Wild. So while we wait for the sequel to arrive, here are some games to play if you like the original.
Horizon: Zero Dawn
Horizon is one of the best new IPs in a decade. It's got a huge world with awesome combat and mechanical creatures to fight. It's got a solid story running through the center of it, but the gameplay is even better. If you're a fan of Breath of the Wild's bows and swords, Horizon will be right up your alley. You can set traps to ensnare enemies, ride metal horses and blast them with powerful guns. You can even climb a giant giraffe to scan the area it's roaming, in an exciting improvement over BOTW's towers.
Genshin Impact
Genshin Impact took a lot of inspiration from Breath of the Wild. In fact, parts of it are practically identical. From the gliding to the climbing mechanics, Genshin is pretty shameless. However, it manages to rise above simple copycats by offering an absolutely huge game for free. Yes, you have to pay to get all the characters, but you can get through most content with free ones. You're even given a lot of free currency to spend on some rarer characters if you keep playing. This is an adventure that you can play in its entirety without spending anything.
Elder Scrolls V: Skyrim
Most people have probably played this one by now, but if not it's an easy choice. Elder Scrolls is one of the most popular open-world games for a reason. It has a huge world where you're truly free to tackle any quest you want and explore to your hearts content. The map is huge and there's a ton of things to discover and see. It's a genre classic that any fan should definitely add to their collection.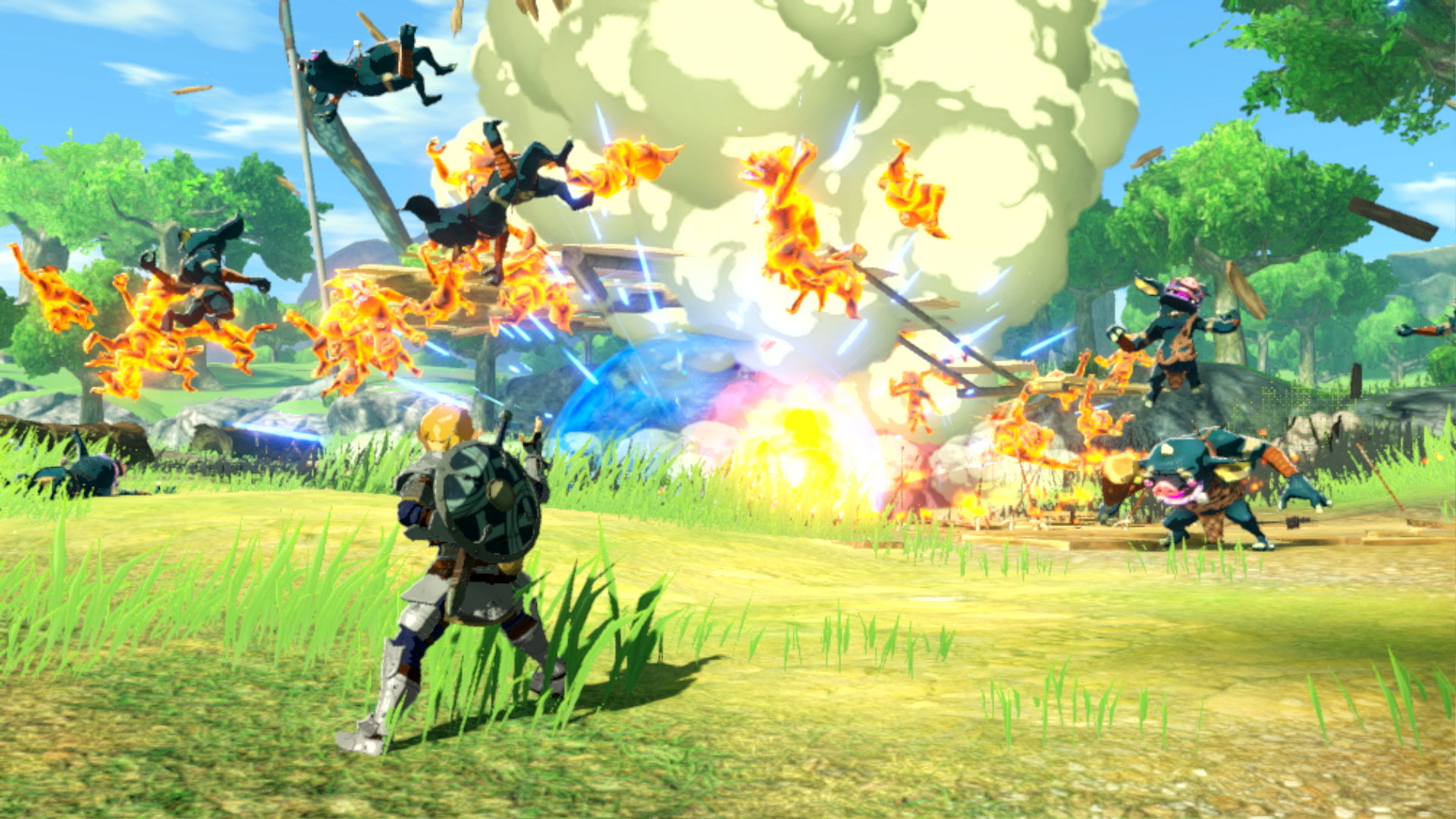 Hyrule Warriors: Age of Calamity
This isn't really an open-world adventure, but it does offer some insight into the lore of Breath of the Wild. You can play as a variety of Zelda characters during the events that happened 100 years before the original. It's a must-play for fans of the story and lore surrounding Breath of the Wild. It's especially fun for people who like the supporting cast too. Pretty much all of the characters from Breath of the Wild are playable, even Hestu the huge Korok.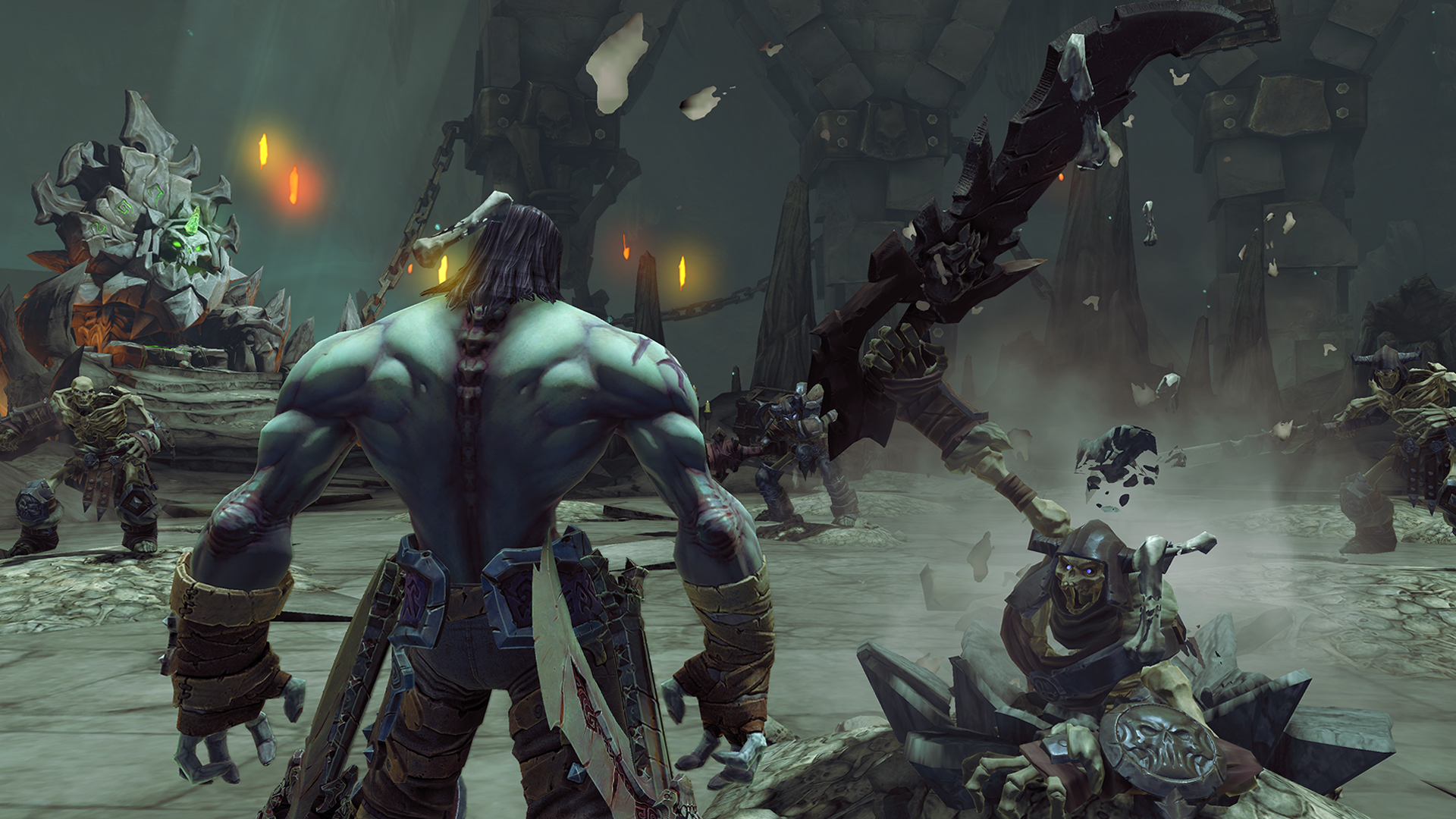 Darksiders
Darksiders is a franchise heavily inspired by some of the older Zelda games. It's very action and puzzle oriented, with less of a focus on the open-world and more on dungeons. You can play 1 and 2 on Switch, along with the spinoff titles. They all provide a solid action-adventure experience for fans of the genre. The first game is more linear, while the sequel has a bigger scope and more exploration.
Have you played any of these titles? Let us know on social media!
Shop with GameByte!
Don't forget, you can find some of these great games and more through the new GameByte Shop! The GameByte Shop is stocked up with the latest games, merch and accessories. We might even have a new-gen console or two! Sign up for our newsletter to be notified of our console drops. Please note the GameByte Shop is available for UK customers only.
[Featured Image Credit: Nintendo]