Rare is giving out free gold and doubloons to Sea of Thieves players to celebrate a big player-count milestone.
On October 19th, it was announced that 25 million players have set sail in Sea of Thieves. Anyone who logs in between October 19th and October 26th will receive 25,000 gold pieces and 25 doubloons.
However, that's not all Rare is giving away. One lucky player will receive a whopping 25 million gold all to themselves. That's enough to get pretty much anything you could ever want. Anyone who hands in treasure in-game during that same period will have a chance of winning, so if this interests you I'd recommend diving back into the game soon.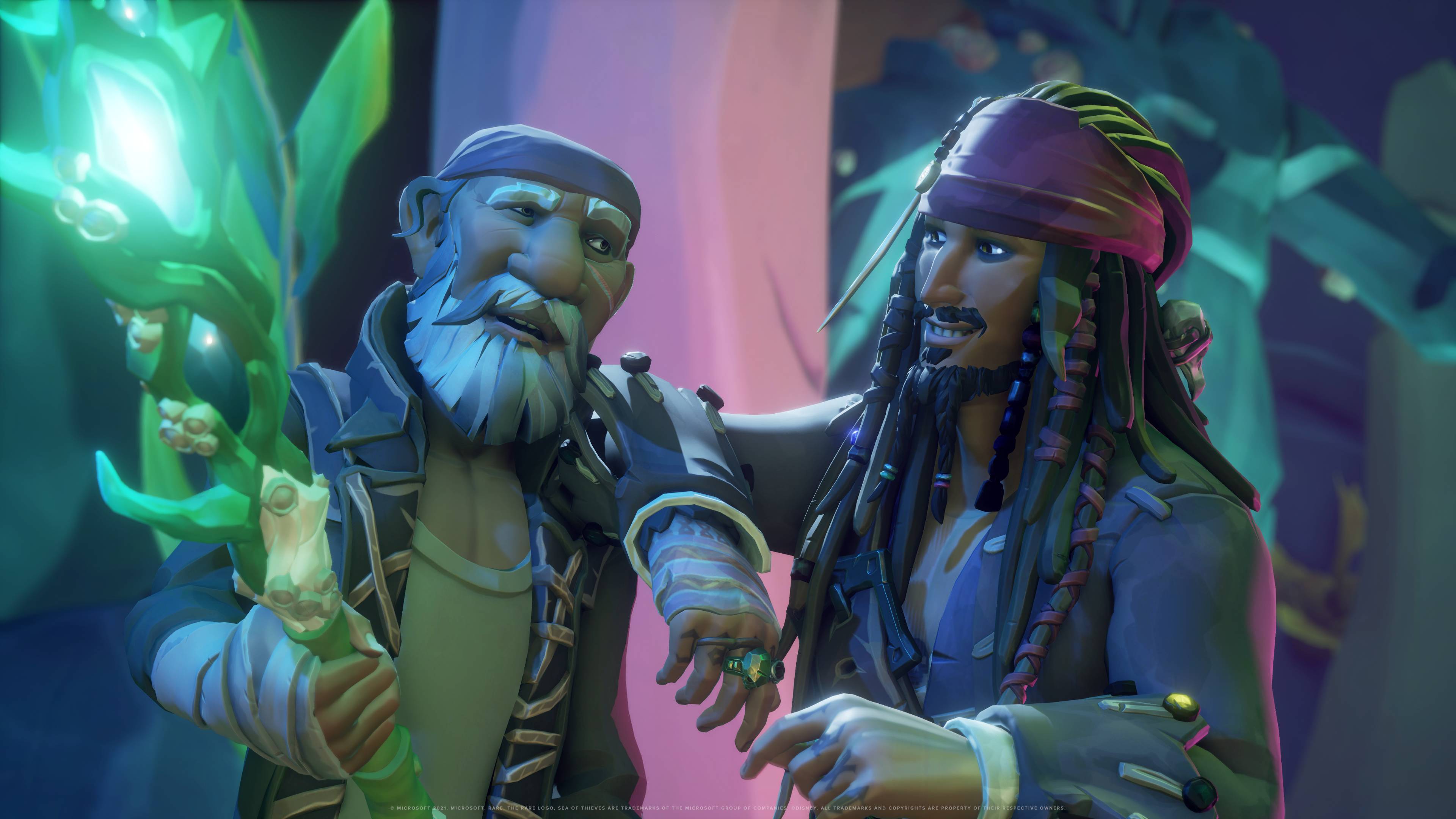 A Pirate's Life
Rare announced the news in a blog post on the Xbox website, with Rare's Executive Producer Joe Neate saying "With the introduction of Seasons earlier this year, and our epic crossover with Disney's Pirates of the Caribbean in Sea of Thieves: A Pirate's Life, we've seen a huge influx of players casting off for the first time and enjoying all the new features and content. We're going to need a bigger boat…"
Sea of Thieves has been a huge success for Microsoft and Rare, bringing the latter back to the forefront after a relatively long period making Kinect games. Hopefully they'll continue to support the game with updates on the same scale as A Pirate's Life.
A recent update to the game introduced the Sunken Kingdom to the game world, with new underwater areas to explore. New spooky cosmetics were also added to the game, including Halloween-themed ship customisation and outfits.
Are you going to be setting sail this week? Let us know on social media!
Don't forget you can find great games and more on the GameByte Shop! We've stocked up the store with the latest games, merch and accessories. We might even have a new-gen console or two! Sign up to our newsletter to be notified of our console drops, deals and more. Please note the GameByte Shop is available for UK customers only.
Featured image credit: Rare