Riot Games' new animated series Arcane, which is based on the League of Legends universe, drops soon on Netflix. And its games are all getting heaps of new content to celebrate.
Arcane is an animated series set in the League of legends universe. It follows the story of some of the game's most iconic characters, including Jinx and Vi. It comes out on Netflix on November 6th, and Riot's games are getting new content to celebrate.
First off, League of Legends players can free Arcane-inspired skins for Jinx, Vi, Caitlyn and Jayce. Preseason 2022 also begins, which adds two new drakes to Summoner's Rift – the Hextech Dragon and the Chemtech Dragon. Caitlyn is also getting a visual update to bring her up to modern standards.
And after the League Worlds Finals is broadcast on the 6th, viewers can watch the global premiere for Arcane live on Twitch. Viewers can get free rewards for tuning in during the premiere.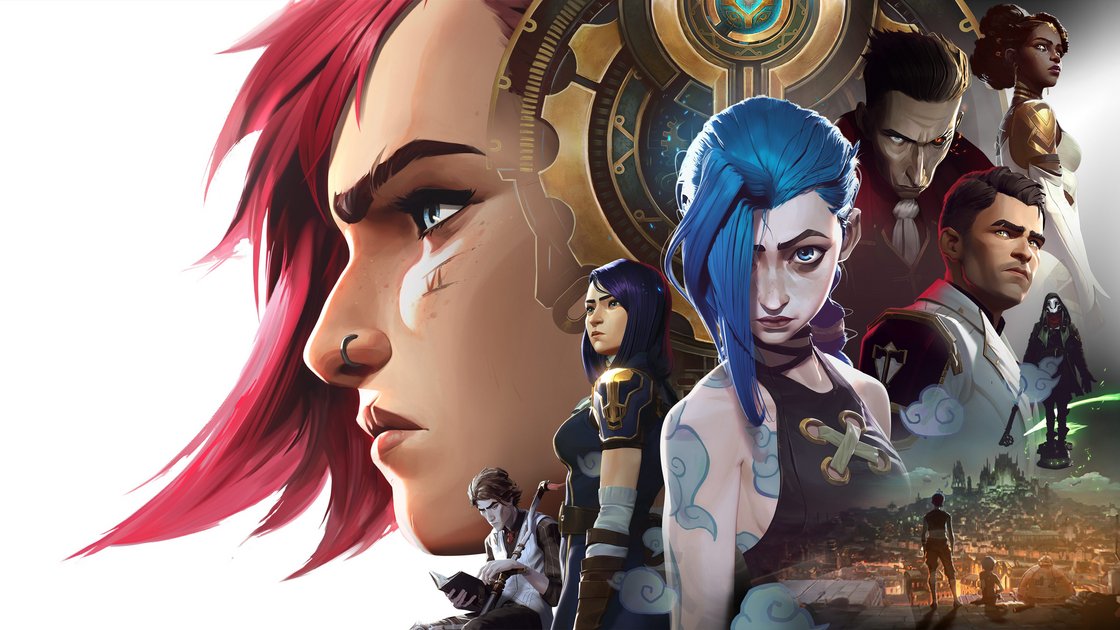 RiotX Arcane
This celebration extends to other games developed by Riot too. In Valorant, a new agent called Chamber will be available for players to use. On top of this, a free RiotX Arcane pass is being added and a new host of Arcane cosmetics will be available.
League of Legends: Wild Rift is getting free skins for Jinx and Vi, and Jayce and Caitlyn are being added to the game too. In Legends of Runeterra, Jayce will be making an appearance along with a new event pass and PvE mode "The Path of Champions". And a new Teamfight Tactics set is being released alongside Arcane, with new traits and champions associated with the show.
There are rumours of LoL crossovers with other games too, with Fortnite and PUBG content potentially on the way. PUBG Mobile teased a collaboration with Riot, and there's speculation that Jinx will be added to Fortnite.
Will you joining the celebrations when Arcane drops? Let us know on social media!
Shop With GameByte!
Don't forget you can find some of these great games and more through the new GameByte Shop! The GameByte Shop is stocked up with the latest games, merch and accessories. We might even have a new-gen console or two! Sign up to our newsletter to be notified of our console drops. Please note the GameByte Shop is available for UK customers only.
Featured Image Credit: Riot Games