DICE has released a new Battlefield Briefing post updating players on the future of Battlefield 2042, including gameplay fixes.
The post focuses on performance, gun balancing and progression, as well as listing fixes for the game. It's a huge post with a lot to break down, so you can take a look for yourself if you want the full list of improvements.
Battlefield 2042 didn't exactly launch in perfect condition, and many players have been awaiting a response from DICE. This briefing should help to alleviate some concerns for now, showing that the company is committed to improving the game.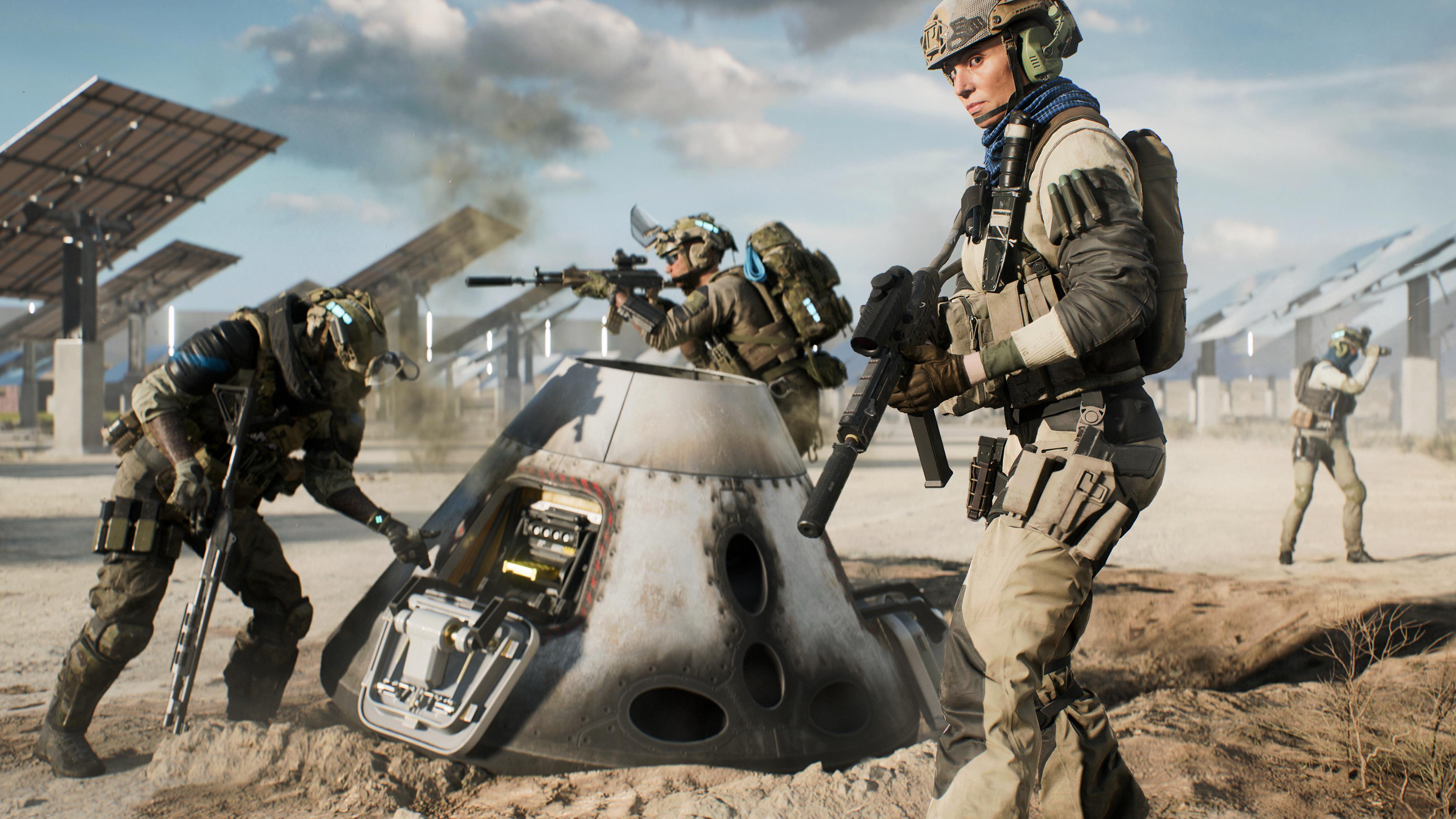 What's Changing?
One key thing players are worried about is hit registration. DICE has said, "in very rare instances we're seeing that our servers aren't correctly registering hitmarkers." They added: "we're actively working hard to identify what could be causing this issue, and to develop fixes."
Another concern is bullet spread, which some players feel is far too high. The post says "We have made a series of adjustments to many of the weapons that aim to greatly reduce the impact of spread on the shooting experience." Hopefully that'll mean that issue is fixed going forwards.
DICE also updated us on progression, specifically in Battlefield Portal. After having to temporarily disable progression in Portal due to exploits, it has now been re-enabled. DICE will continue to monitor XP farming servers and remove them when needed.
Here's hoping the rest of these fixes are enough to make Battlefield 2042 the experience we all want it to be.
Let us know your thoughts on this Battlefield 2042 update on our social media channels!
Shop With GameByte!
Don't forget you can find some of these great games and more through the new GameByte Shop! The GameByte Shop is stocked up with the latest games, merch and accessories. We might even have a new-gen console or two! Sign up to our newsletter to be notified of our console drops. Please note the GameByte Shop is available for UK customers only.
Featured image credit: EA/DICE