An extremely skilled Apex Legends player has broken the world record for the most amount of damage dealt in a single match [via GameRiv].
The Japanese YouTuber 'RakyThought' recently posted a clip of the match in which they earned this achievement. Playing as the Octane Legend, RakyThought was able to rack up 10,864 total damage before winning the match altogether.
With a monumental 26 kills and 32 knocks in total, that's almost half of the entire server taken out by one player.
Given the super fast-paced nature of Apex Legends, coming across more than a few squads in a single match is rare. The smaller player count of 60 doesn't do much to help those vying for the damage world record.
Before RakyThought smashed it, the previous record was held by another YouTuber, 'iiTzTimmy'. They set the record of 9,069 damage back in February. This was also achieved in a match of squads with Timmy reaching 24 total kills.
You can watch the highlights of RakyThought's crowing match on his YouTube channel.
Did the Legacy update enable this record to be broken?
It's thought that some recent changes in the Legacy Season update for Apex Legends could have paved the way for RakyThought to break this record.
Octane has seen a tweak to his Stim ability which sacrifices health in return for a quick burst of speed. The cooldown was previously 4 seconds with a health cost of 12hp. That cost has been increased to 20hp, though the cooldown is now just one second to compensate.
If you're going for survivability (which you'll need to break a record like this) then picking Octane is a wise choice. The Legend has a passive healing ability, so he's one of the sturdier characters on the roster. His movement abilities also make him harder for enemies to hit.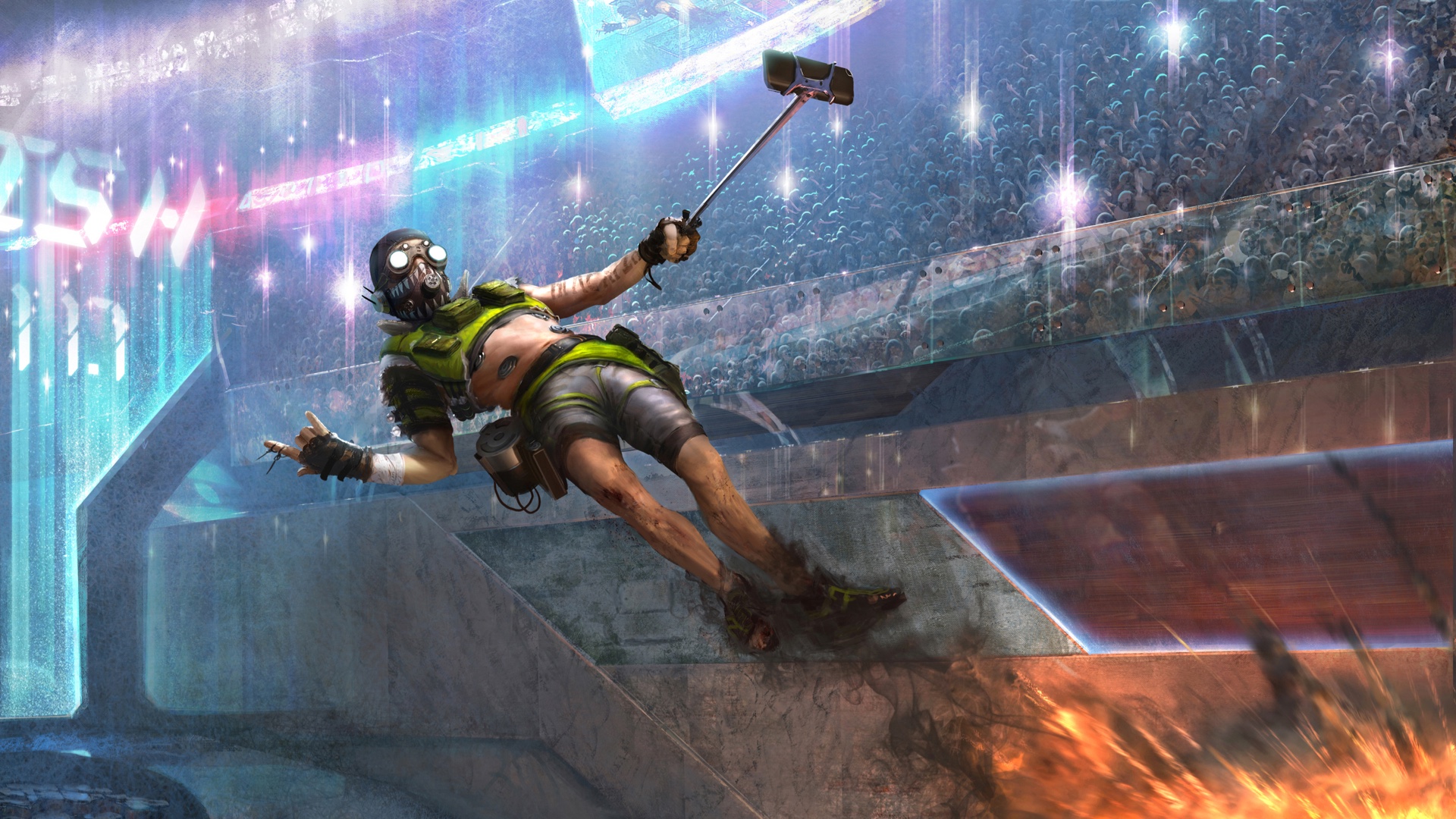 RakyThought used the Spitfire LMG and the EVA-8 Auto shotgun for most of their game time. The Spitfire actually saw a slight debuff in the most recent patch, but that didn't stop the YouTuber from crushing the damage record.
The weapon balance in Season 9 hasn't gone totally to plan for Respawn Entertainment. It recently had to nerf the newly added Bocek weapon due to it being immensely powerful.
While it's possible that the Legacy update made things slightly easier for RakyThought, there's no doubt that it takes an incredible amount of skill to reach damage numbers that high. The question is, how long will the Apex damage record stand, and who will be the one to break it?
[Featured Image Credit: Respawn Entertainment/RakyThought]
Shop with GameByte!
Don't forget, you can find some of these great games and more through the new GameByte Shop! The GameByte Shop is stocked up with the latest games, merch and accessories. We might even have a new-gen console or two! Sign up for our newsletter to be notified of our console drops. Please note the GameByte Shop is available for UK customers only.