The Squid Game star, Oh Yeong-su, took home a Golden Globe at this year's event, becoming the first Korean actor to do so.
The 77-year-old won best supporting actor in a television series for his performance as Oh Il-nam, also known as Player 001.
He beat Kieran Culkin (Succession), Brett Goldstein (Ted Lasso), Mark Duplass and Billy Crudup (The Morning Show) to win the award. It is his first award, but his career has spanned decades and he's appeared in over 200 theatrical productions.
Now, after having acted for so long, he has found his most popular role yet in Squid Game, which has seen enormous success. Yeong-su has said he feels like he's "floating on air" after the show became so huge.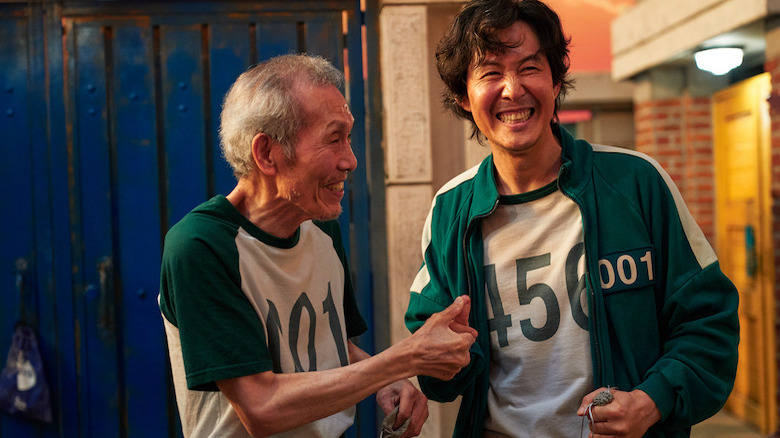 The show quickly rose to become Netflix's most popular show ever. Season 2 has been confirmed, though it might be a while before we see it. It marks another milestone in Korean film/TV's rising popularity after Parasite's best picture win at the Oscars in 2019.
79th Golden Globes
The 79th Golden Globes, which took place on Sunday night. It was a very muted event due to being purely online with no guests.
The Power of the Dog was named best picture. Succession received three awards, and Benedict Cumberbatch lost out on best actor to Will Smith.
And more history was made after Michaela Jae Rodriquez became the first transgender actress to win a Golden Globe for her performance in Pose.
What do you think of the Squid Game actor's Golden Globe victory? Let us know on social media!
Shop with GameByte!
Don't forget, you can find some of these great games and more through the new GameByte Shop! The GameByte Shop is stocked up with the latest games, merch and accessories. We might even have a new-gen console or two! Sign up for our newsletter to be notified of our console drops. Please note the GameByte Shop is available for UK customers only.
[Featured Image Credit: Netflix]