Call of Duty: Vanguard hasn't had the smoothest launch. Now, it seems a new glitch is giving players unlimited killstreaks.
The glitch is a result of the Dead Drop field upgrade. Dead Drop is supposed to record your current killstreak score and give it back to you after you respawn. However, it seems that the upgrade is bugged.
The glitch happens after activating your Dead Drop field upgrade. If you reach the highest killstreak and use it, you'll get it back after you respawn. The killstreak counter is supposed to reset, but instead it grants you the killstreak again after just one kill.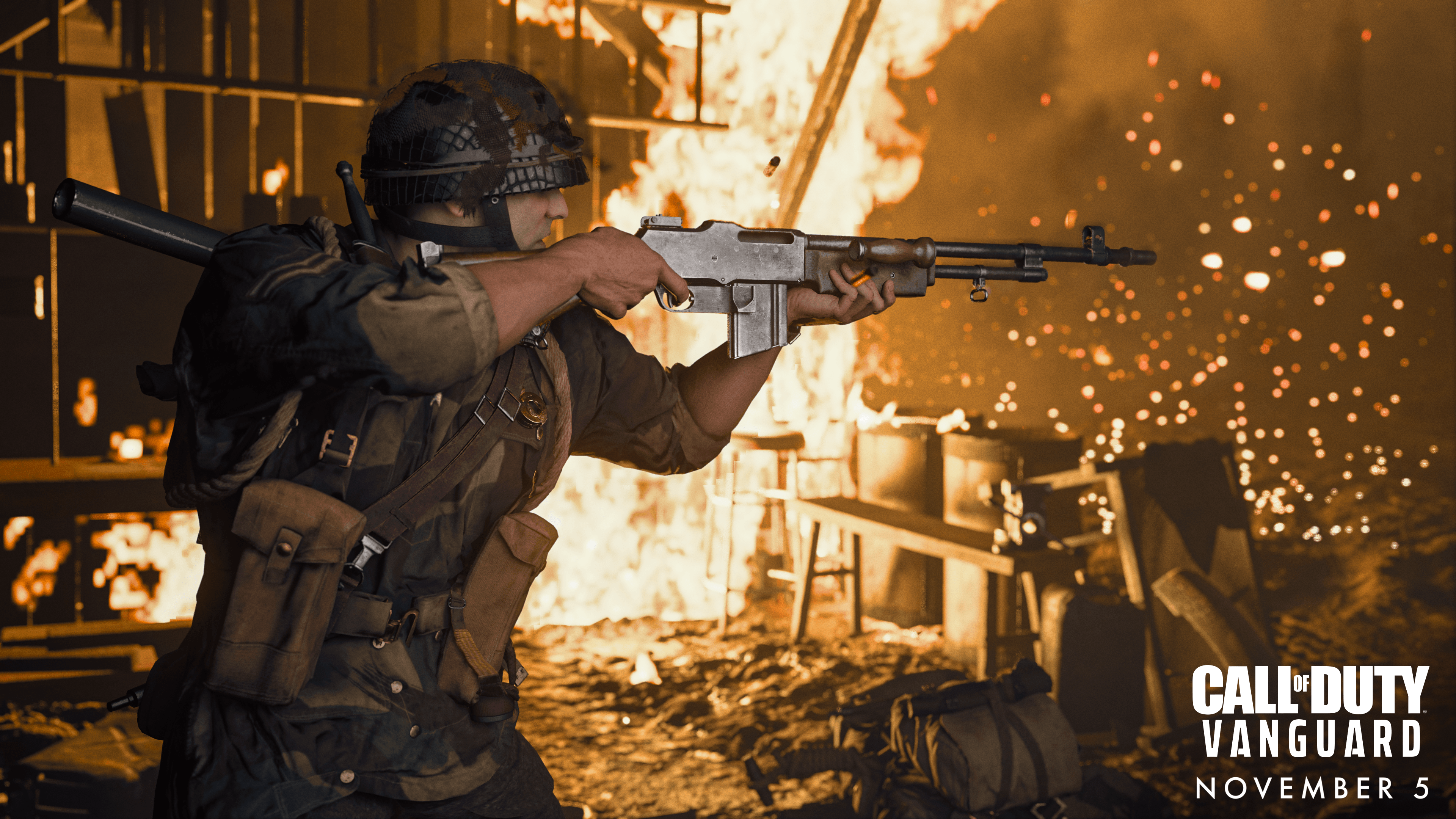 Obviously, this can dramatically affect the balance of matches. Unlimited killstreaks is a pretty broken feature clearly not intended to be used.
Unlimited Dead Drops
Dead Drop recharges very quickly, so players can abuse this glitch if they're so inclined. You can even spawn Attack Dogs at will and unleash constant hounds upon the enemy team.
Activision hasn't acknowledged the issue yet, but it's clearly something that needs to be fixed. It's not Vanguard's only issue, either. Previous glitches allowed players to get impenetrable shields or become invincible.
Vanguard hasn't been a smooth ride so far, with some fans criticising the lack of good zombies content along with the game's multiplayer. We'll have to wait and see whether Activision fixes the game's glitches anytime soon.
Have you experienced this glitch in Call of Duty: Vanguard? Let us know on our social media channels!
Shop with GameByte!
Don't forget, you can find some of these great games and more through the new GameByte Shop! The GameByte Shop is stocked up with the latest games, merch and accessories. We might even have a new-gen console or two! Sign up for our newsletter to be notified of our console drops. Please note the GameByte Shop is available for UK customers only.
[Featured Image Credit: Activision]