Elden Ring has become the biggest non-FIFA or Call of Duty video game launch in the UK since Red Dead Redemption 2.
FromSoftware's latest epic has been taking the gaming world by storm. That includes the UK, where it's had one of the biggest launches in the country since Red Dead Redemption 2 back in 2018. It's launch sales also exceeded Horizon Forbidden West by about 2.5 times.
Over 68 percent of the game's sale have come from digital downloads, particularly on PC and Xbox. Around 85 per cent of sales on Xbox were downloaded. On Playstation, there was a closer 50/50 split between digital and physical sales.
FromSoftware's Magnum Opus?
It's incredible to see FromSoftware's hard work paying off this much. Elden Ring is undeniably one of the biggest single-player games ever in terms of sheer content, and many reviewers have praised the game.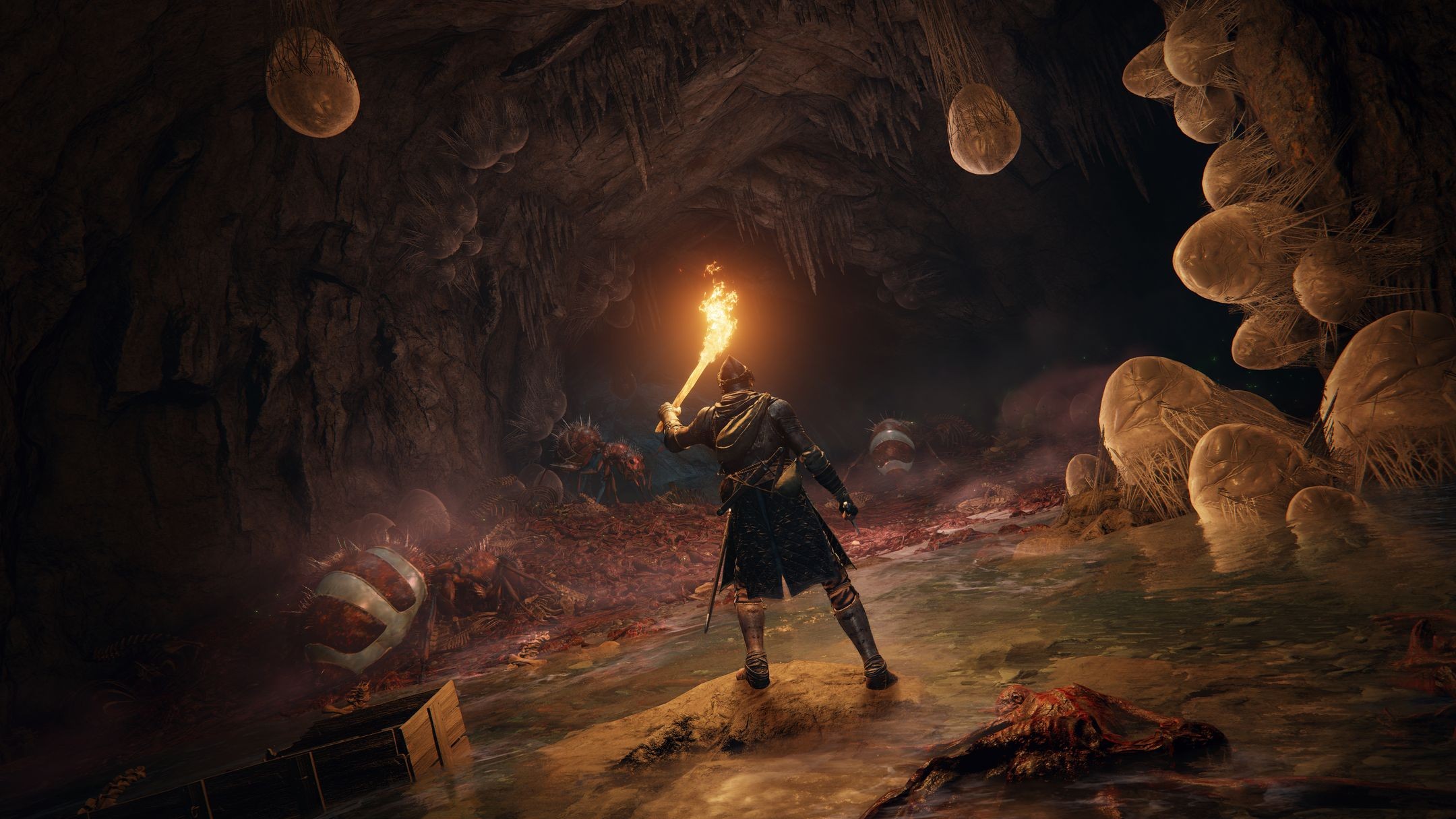 On OpenCritic, it earned the top spot as the highest-reviewed game ever. It has since fallen from the top spot, but it's still one of the highest-reviewed games on the site. Critic consensus says "Elden Ring is FromSoftware's best work yet and one of the highest rated games of all time. With refined, accessible, and satisfying combat in a vast, beautiful, and intriguing open world, players will find a lot to love."
Have you been playing Elden Ring? What do you think of the game so far? Let us know on our social media channels!
Don't forget you can find great games and more on the GameByte Shop! Our store is stocked up with the latest games, merch and accessories. We might even have a new-gen console or two! Sign up to our newsletter to be notified of our console drops, deals and more. Please note the GameByte Shop is available for UK customers only.
Featured Image Credit: FromSoftware/Bandai Namco