A new book has detailed the on-set relationship between Charlize Theron and Tom Hardy when making Mad Max: Fury Road.
Kyle Buchanan's new book "Blood, Sweat and Chrome: The Wild and True Story of Max Mad: Fury Road" suggests that Charlize Theron felt she needed protection on-set from Tom Hardy.
Hardy played the title character, Mad Max, while Theron played Furiosa. And despite the friendship the characters forge in the film, it turns out that their relationship on-set was difficult, with one editor describing the situation as "clear" that they "hated each other".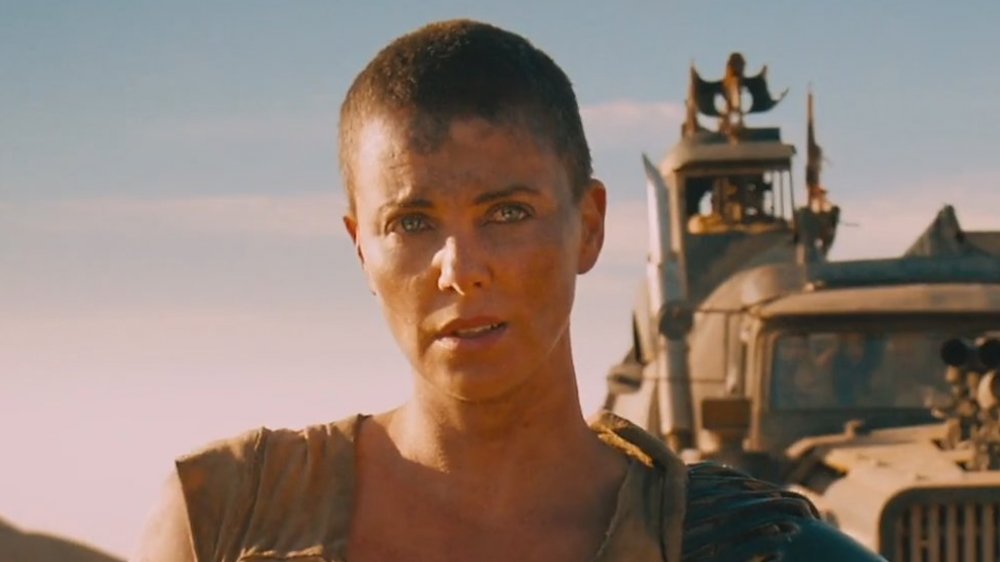 Charlize Theron and Tom Hardy – Behind The Scenes
The book describes a day in which Hardy was 3 hours late to the set. Theron remained in position for the whole duration of that time, and when Hardy finally arrived, she called him out for it. She apparently asked him, "How disrespectful are you?", and then said "fine the f*cking c**t a hundred thousand dollars for every minute he's held up this crew."
In response, Hardy allegedly charged up to her and said, "What did you say to me?". Camera operator Mark Goellnicht described him as "quite aggressive" and that Theron felt threatened by him.
That was when she asked for protection. However, when a female producer called Denise Di Novi was assigned to Theron, the woman was barred from the set by producer Doug Mitchell. Director George Miller later said he felt disappointed about the process, and that he would probably do things differently now.
Nicholas Hoult, who played Nux, said the atmosphere was like being on "summer holidays and the adults in the front of the car are arguing."
Hardy responded by saying the pressure on both actors was "overwhelming". He accepted that Theron needed a "better, more experienced partner in me" and that he was "in over his head."
A new film in the Mad Max series will explore Furiosa's backstory, and it stars Anya Taylor-Joy taking over the role.
What do you think of this story? Let us know your thoughts on social media.
Featured Image Credit: Getty Images/Kevin Winter