The classic Call of Duty multiplayer map Shipment is coming back into Vanguard.
Shipment was introduced in Call of Duty 4: Modern Warfare, and later returned into a bunch of future installments, most recently in 2019's Modern Warfare reboot. The map has become a fan-favourite over the years due to its small size and quick gameplay.
Now, Activision has confirmed the map is returning on November 17th in Call of Duty: Vanguard. It will launch as part of Season One of the game, and will be free for all players.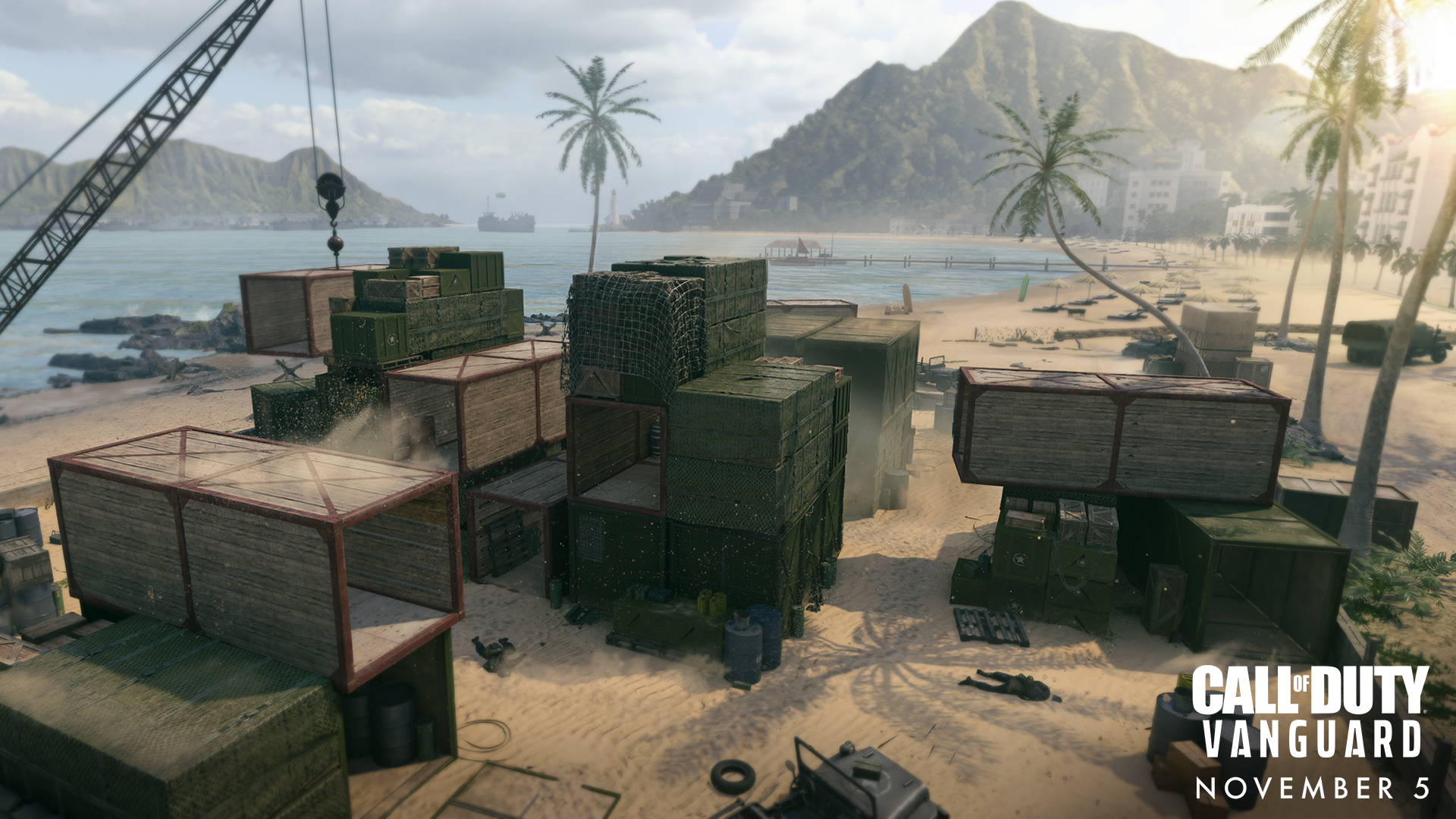 Back To Shipment
In a post summarising the future of Call of Duty content, the team talked about Shipment and Vanguard Season One. The post says "headlining that batch of free content is Shipment, the classic frenetic Multiplayer experience re-fitted for Vanguard, currently scheduled for a November 17 arrival."
"Newcomers and veterans alike can ready up for a fresh take on the map that's entertained Call of Duty fans for over a decade, providing all Vanguard players a chaotic playground for destruction."
Furthermore, Vanguard players can expect three more multiplayer maps on December 2nd. Three new operators, more Zombies content and additional features like modes and new weapons will also be arriving in the game a month after launch.
It definitely sounds like Call of Duty players will have a lot to sink their teeth into soon. Warzone players also have a brand new map to look forward to. The map, Caldera, looks like it'll totally change the Warzone experience.
Are you going to be playing Shipment in Call of Duty: Vanguard? Let us know on social media!
Shop With GameByte!
Don't forget you can find some of these great games and more through the new GameByte Shop! The GameByte Shop is stocked up with the latest games, merch and accessories. We might even have a new-gen console or two! Sign up to our newsletter to be notified of our console drops. Please note the GameByte Shop is available for UK customers only.
Featured Image Credit: Activision